Jet blast kills tourist at world-famous Caribbean beach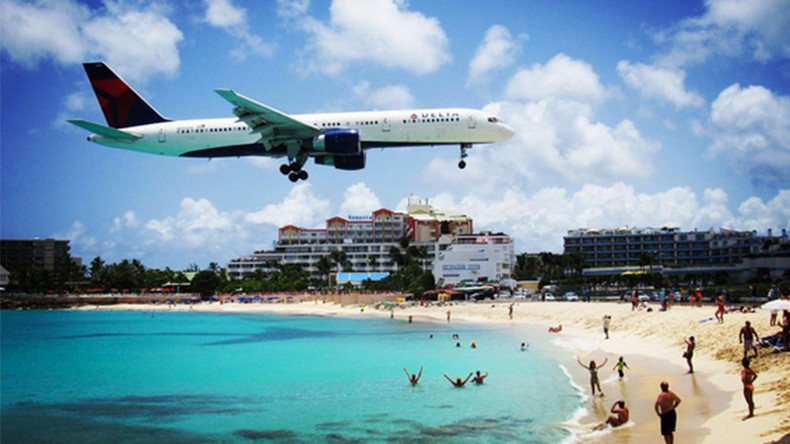 A New Zealand woman has died after the force of a jet blast lifted her off the ground at a beach on St Maarten, next to a runway popular among tourists wishing to experience the force of airplane engines up close.
Emergency Central Dispatch were called to Moha Beach on Wednesday, reported local news outlet 721 News, where the 57-year-old was found to be in critical condition following the jet blast. She was taken to hospital where she later died as a result of her injuries.
The woman and several others were reportedly holding on to an airport fence that separates the runway from the beach on the Caribbean Island.
Thrill-seeking tourists frequent the area hoping to be lifted into the air by the jet blasts as the planes take off, despite a sign warning them of the dangers.
In 2012, a woman was injured when her attempt to experience the blast went wrong,smashing her into a concrete barrier.
During busy hours, local authorities patrol the beach warning visitors not to engage in the activity.
READ MORE: Horrifying footage shows fatal plane crash at Russian university prom air show (VIDEO)