Cocaine monster: Drugs stash found in Sesame Street doll (PHOTO)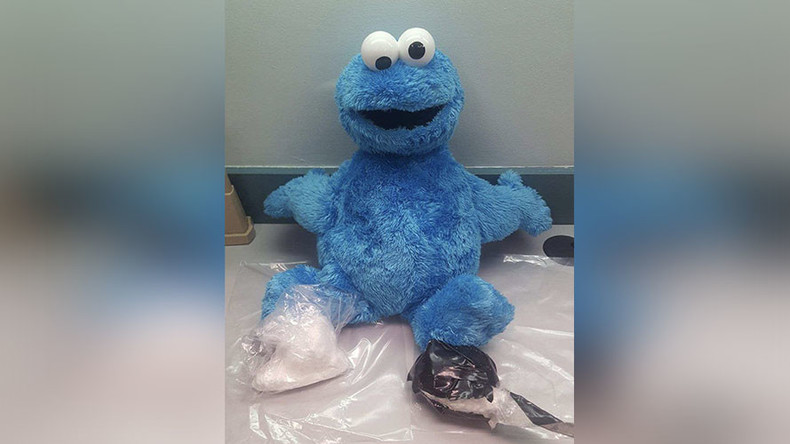 A stash of cocaine was found by Florida police stuffed inside a doll which usually has a penchant for cookies.
Authorities found 11 ounces (314 grams) of the narcotic stuffed inside a doll of the popular Sesame Street character Cookie Monster, police said in a statement Wednesday.
The drugs were found in Key West, Florida, after police pulled over a black Dodge with tinted windows and a blurred-out license plate, just after midnight.
The 39-year-old driver was arrested and charged with trafficking cocaine after wily cops, already suspicious, noticed the familiar smell of marijuana smoke emanating from the car once the driver had cracked the window.
A search of the black Dodge turned up the doll, which cops thought felt a little heavy. Upon further inspection, an officer noticed a slit in the doll and when they peered inside found two packages containing the Columbian marching powder.
The driver was jailed with his bail set at $7,000.