'F**k you bitch': Shia LeBeouf launches foul-mouthed tirade during drunken arrest (VIDEO)
Published time: 12 Jul, 2017 16:44
Edited time: 13 Jul, 2017 08:15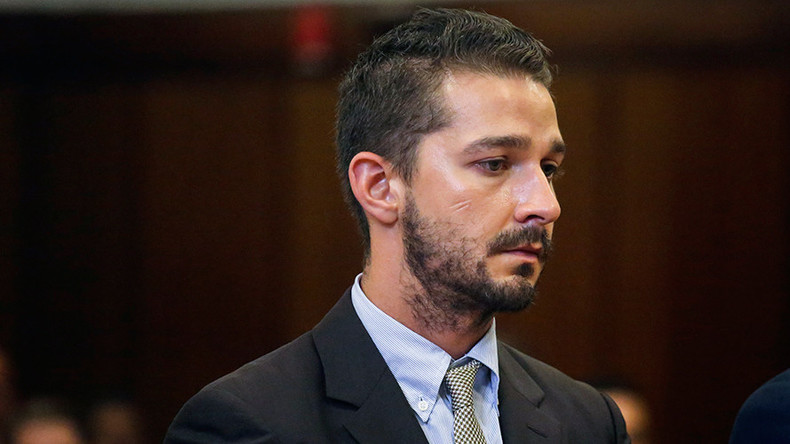 Police bodycam footage shows actor Shia LaBeouf unleashing a drunken foul-mouthed tirade against officers in Georgia following his arrest.
Around 4am on July 8, the actor approached a pedestrian and a police officer asking for a cigarette. When he wasn't given one he began his epic explicit rant.
"I told him that I was a police officer and asked him to leave the area because he had started using profanity in front of some children that were sitting there with their parents,"said officer Arthur Bryant in the Savannah-Chatham Police Department report.
When Bryant attempted to arrest him he fled to a nearby hotel, where he was arrested in the lobby and later charged with with obstruction, disorderly conduct, and public drunkenness.
The police report cites Bryant as saying: "I grabbed his arm to put him in handcuffs and he snatched away from me and said 'you are not arresting me bitch' and started running towards the Andaz Hotel."
"While he was running he was shouting 'fuck you bitch lazy mutha fucker' I followed him to the hotel. When I went inside I asked the security officer did he see where the gentlemen went that just walked in, that's when Mr. LaBeouf came out from hiding in the corner. I then placed Mr. LaBeouf against the wall and placed him in handcuffs."