Man who shot & ran over bald eagle facing 1 year in prison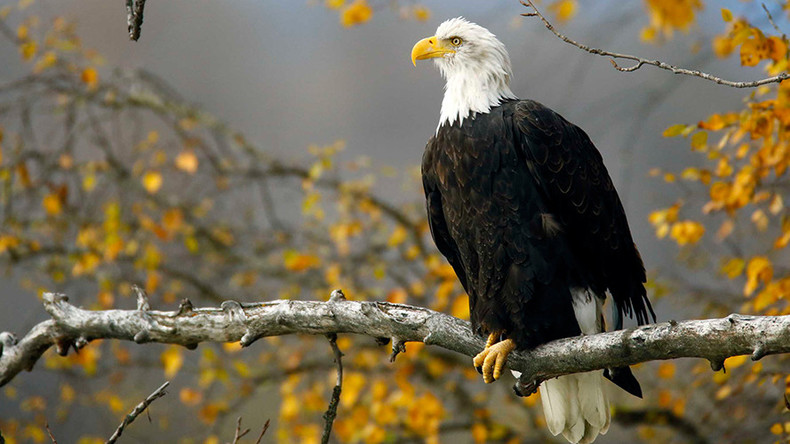 A man from Virginia faces up to a year in prison after pleading guilty to killing a bald eagle, by shooting it and then running it over in his car.
Allen H Thacker, 62, admitted to shooting the bald eagle with a .22 caliber rifle in his plea agreement on Tuesday, saying he was upset by the bird hunting fish from a pond on his land.
Thacker was arrested in March after being reported by a neighbor. He was charged with violating the Bald Eagle and Golden Eagle Protection Act, Richmond Times Dispatch reports.
At first, he denied the accusation, but was later forced to come clean when a witness said they saw him running over the bird.
A necropsy performed on the bird revealed the cause of death was blunt force trauma to the head, caused by Thacker running over the bird with his car after he shot the animal, according to the Eastern District of Virginia's Attorney's Office.
Thacker is forced to hand over all items related to the crime, including his rifle. As his sister also owns the all-terrain vehicle used to run over the bird, he agreed to pay $960 instead of handing it over.
Thacker will be sentenced in federal court on October 23, and could be looking at up to a year in prison and a $100,000 fine.
The bald eagle is protected under three federal statutes. It was on the US Fish and Wildlife Service list of threatened and endangered species until 2007, when the population recovered thanks to banning the pesticide DDT and protection of its habitat.