Out-of-control bus crushes car in horrific motorway pile-up (VIDEO)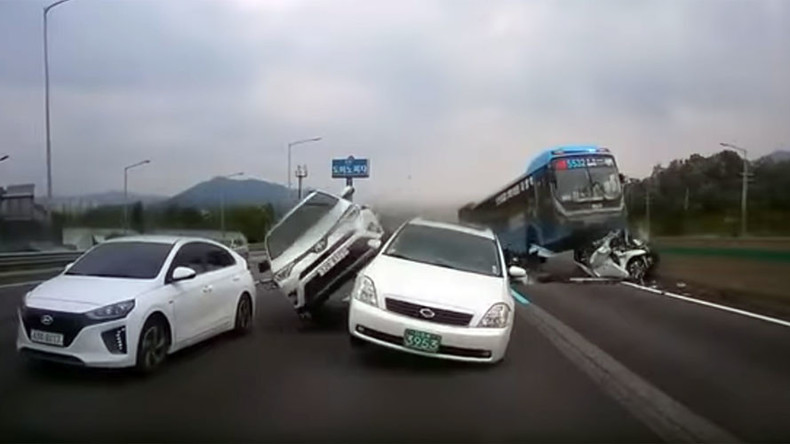 A horrific crash on a South Korean motorway which saw a bus driving over a row of vehicles was captured in dramatic dashcam. Two people were killed in the smash.
The video shows a bus suddenly rising into the air, careering over multiple cars and completely crushing one under its front wheels. The bus also plows into several other vehicles along the highway before coming to a halt.
The mass pile-up happened Sunday afternoon on the Gyeongbu Highway, which links Seoul to the port city of Busan, according to Yonhap News.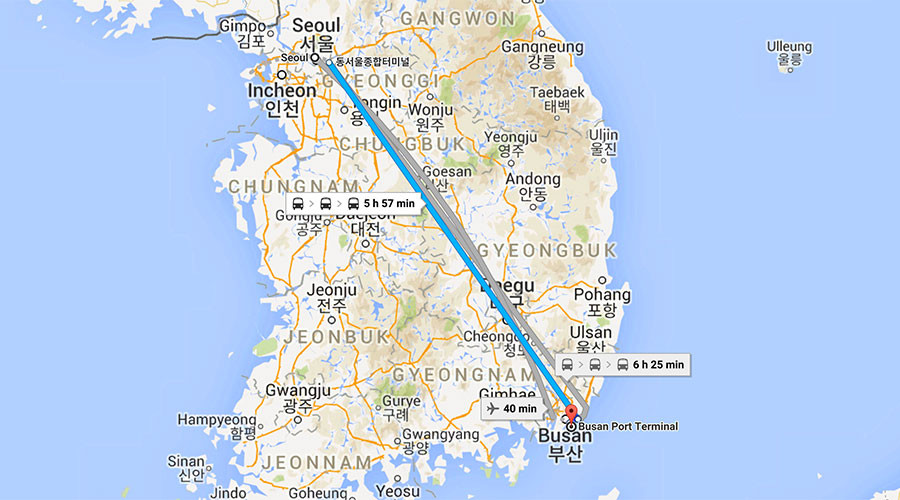 The initial collision occurred between two cars, according to police. Sixteen others were injured as a result of the pile-up.
Police noted there was heavy rain during the pile-up and are investigating the exact cause.
The bus driver said in police statement that he was drowsy at the time, according to YTN News.