YouTubers break into Kazakh cosmodrome, film Soviet space shuttles (PHOTOS, VIDEOS)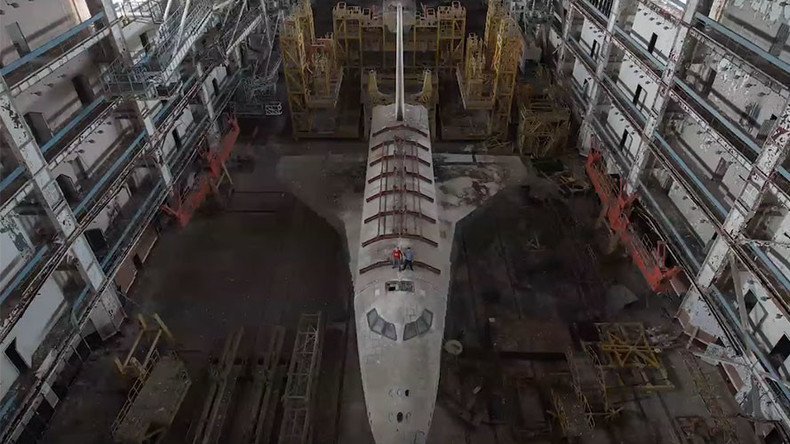 An intrepid group of YouTubers have taken on their most daring adventure yet – breaking into an active spaceport to find two of the few remaining Soviet-era space shuttles.
After navigating their way across barren flatland, members of the group, which publishes videos as Exploring the Unbeaten Path, dodge boobytraps and security patrols to steal into an abandoned hangar at the Baikonur Cosmodrome in Kazakhstan.
What they find inside does not disappoint.
The cavernous hangar holds two shuttles from the Buran shuttle program, a project aimed at developing Russia's first reusable spacecraft. The slow collapse of the Soviet Union hamstrung the project, which was eventually suspended by cash-strapped Russia in 1993 after just one unmanned mission.
The one working Buran prototype was crushed when a hangar collapsed during a storm at Baikonur in 2002. Another test vehicle resides at the Technik Museum Speyer in Germany.
The adventurers climb in and around the shuttles, capturing some jaw-dropping material for their YouTube channel.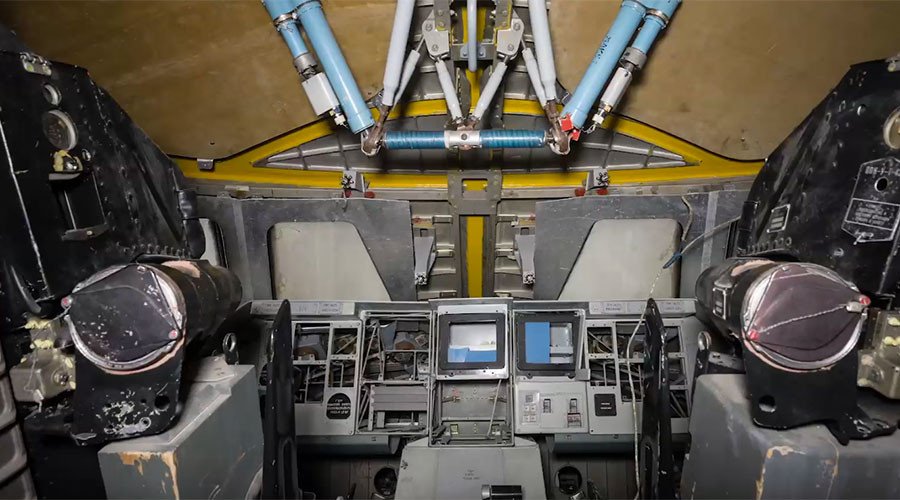 Aware that they are trespassing in an area leased by the Russian government for launching commercial and military space hardware, the group constantly keeps an eye out for passing soldiers.
Lucky for us, the group took the risk getting inside, so we don't have to.
The video of the Soviet orbiter is just one of a series for Exploring the Unbeaten Path. The group, led by Dutch filmmaker Bob Thissen, has explored other sites around the world, including an abandoned castle, a quarry filled with classic cars, and a defunct asylum.
You can share this story on social media: