White House 'appoints' China's Xi President of Taiwan, Abe President of Japan in press release gaffe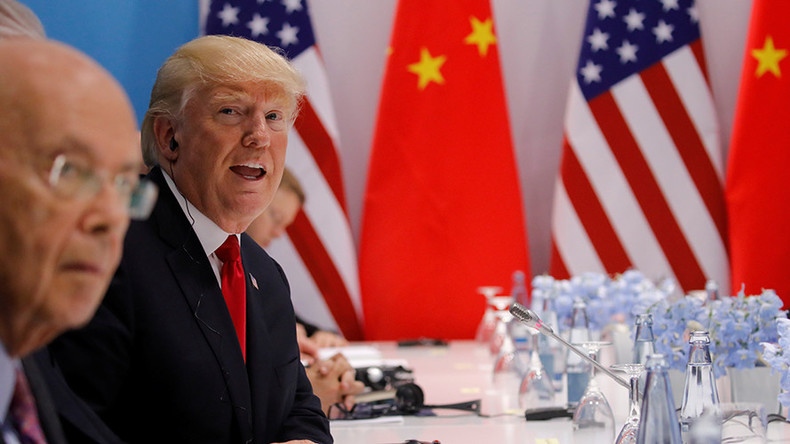 Donald Trump's press service has mistakenly referred to Chinese leader Xi Jinping as the President of Taiwan in yet another embarrassing diplomatic gaffe at the G20 Summit. Just hours earlier, the White House called Prime Minister Abe the President of Japan.
In a press statement on US President Donald Trump's meeting with China's leader, the White House named Xi as head of the "Republic of China".
READ MORE: 'Something has to be done about N. Korea, one way or another' – Trump to Xi at G20
The Republic of China is the official name of Taiwan. China considers Taiwan – which has its own separate head of state – one of its territories, and does not recognize its sovereignty, as is the case with most countries in the world which maintain limited diplomatic relations with the island.
The mistake came in a rushed transcript of Trump's remarks following the meeting with Xi who is President of the People's Republic of China, as the country is officially known.
In his comments, the US president thanked his Chinese counterpart for helping in pressuring North Korea over its nuclear program as well as the business of international trade.
"I appreciate the things that you have done relevant to the very substantial problem that we all face in North Korea - a problem that something has to be done about," Trump said.
"And I'm sure that whether it's on trade or whether it's on North Korea, or any of the many things that we will be discussing, we will come to a successful conclusion."
The mistake, which was quickly rectified, became the White House press service's second embarrassing gaffe for the day, after they incorrectly referred to the Japanese Prime Minister Shinzo Abe as "President Abe of Japan."
You can share this story on social media: