'We were going to clean it anyway': NASA jokes with Mike Pence over Orion faux pas
Published time: 8 Jul, 2017 22:40
Edited time: 9 Jul, 2017 11:37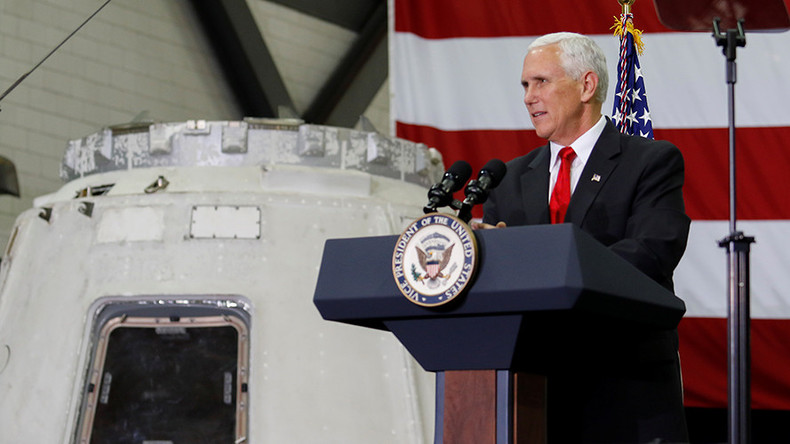 NASA has told US Vice President Mike Pence not to apologize for touching its Orion spacecraft – they had planned to clean it anyway.
READ MORE: 'Dominance in the heavens': Pushy US VP Pence overrides NASA's 'do not touch' command
Pence, who placed his hands on NASA equipment despite it being clearly labelled "Do not touch" during a tour of the Kennedy Space Center in Cape Canaveral Friday, tried to laugh off the faux pas.
Writing on Twitter, the vice president, who was on the tour with Florida Senator Marco Rubio, apologized to NASA before joking that his Republican colleague "dared" him to do it.
Pence then took his joke one step further, showing that someone on his team has half-decent Photoshop skills.
Rubio got in on the act, too, saying he warned the vice president before putting his hands on the $11 billion machine, "you break it, you own it."
Not everyone was bought the light-hearted response, however.
Meanwhile, the space agency clarified its policy on touching flight hardware in a statement Friday.
The Orion spacecraft is currently under development and will serve as an exploration vehicle that will play a key role in aiding human exploration of asteroids and Mars in the not-too-distant future.