Horrific moment helicopter crash kills 4 travelling to wedding caught on camera (DISTURBING VIDEO)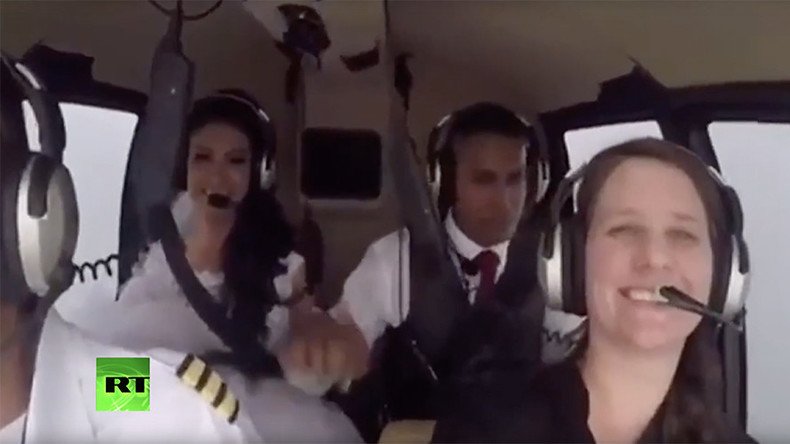 A tragic helicopter crash that killed a bride while en route to her wedding in Brazil has been released online by local media. The video from inside the helicopter shows the moment of the crash, which killed all four people on board.
The crash occurred in Sao Lourenco da Serra, in greater Sao Paulo, in December 2016. The bride's brother found the video showing Rosemeire Nascimento da Silva en route to surprise her fiancé and guests on their wedding day, reported Globo.
Along with the pilot, the bride, her brother, Silvano Nascimento da Silva, and photographer, Nayla Cristina Neves Lousada, who was six months pregnant, were also on board the fatal flight.
WARNING: Some viewers may find his footage distressing.
Globo shared the video with an independent expert who claimed the pilot may have been at error.
The video is being used as part of the official investigation by Civil Police and Aeronautics into the incident. The company who owned the helicopter refused to speak to Globo regarding the investigation.
You can share this story on social media: