US ambassador's 'pitiful' North Korea tweet lambasted
Published time: 5 Jul, 2017 15:58
Edited time: 6 Jul, 2017 10:23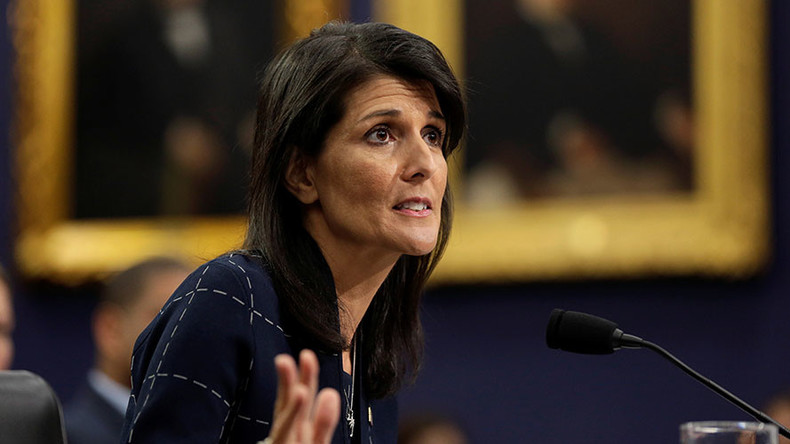 America's UN ambassador infuriated netizens by complaining about having to work on the fourth of July, with many pointing to US troops and firefighters who also had to work the federal holiday.
"Spending my 4th in meetings all day. #ThanksNorthKorea," Nikki Haley tweeted on Tuesday, following North Korea's testing of a long-range missile. That required her hasty arrangement of a meeting between the US, Japan and South Korea.
The tweet didn't sit well with those who were also working the US holiday. "Perhaps you should be thanking the nearly 200,000 US troops serving overseas on #FourthOfJuly," one response read, while another attempted to clarify if Haley understood what the responsibility of her role entailed.
While some defended Haley, claiming she was being "lighthearted," most were less positive, offering Haley a tiny violin.