Woman who cleaned Trump Hollywood star ridiculed on Twitter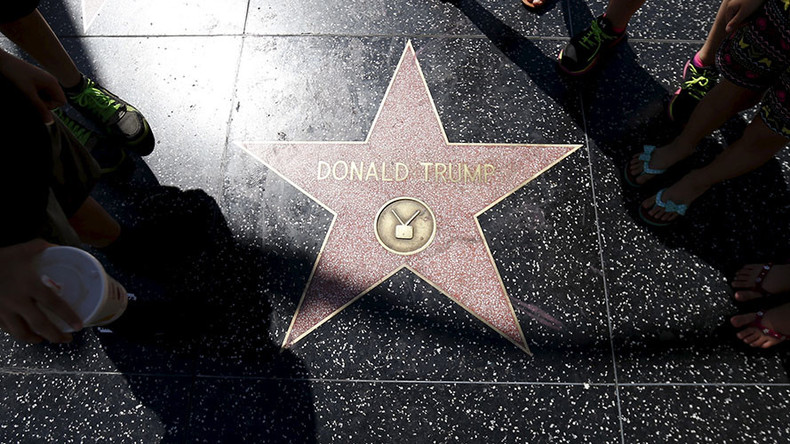 A woman inspired a barrage of mockery from the internet for posting images of herself scrubbing President Donald Trump's star on Hollywood's Walk of Fame.
Makenna Greenwald decided to give Trump's much-vandalized star a good scrub, and took the time to pose for a few pictures while doing it. She posted them to Twitter, saying, "Stopped to clean @realDonaldTrump Hollywood Star. Nothing but respect for MY President. #RaisedRight."
Despite the avalanche of abuse her good deed prompted, Greenwald was praised by the likes of the president's son, Eric, and Fox News host, Sean Hannity, when she first shared the tweet.
It wasn't long before creative tweeters were inspired to share their own cleaning efforts, with many choosing the likes of Alec Baldwin, Meryl Streep and even Harambe as their preferred president.
Retweeted more than 54,000 times, Greenwald's tweet saw her receive a lot of criticism for taking the time to capture her "good deed" and then sharing it on social media in an apparent bid to gain praise.
You had someone take the pics, then you consciously posted on twitter. I don't need to know you to know you did this for attention lmao.

— Connor (@ConnorAMiller) June 29, 2017
July 4, 2017
It didn't stop there though, with Greenwald's choice of hashtag – 'raisedright' – used by some to show how their upbringing engendered values which stood in contrast to many of the president's more controversial views.
Others took the opportunity to highlight Trump policies or viewpoints they believe are neither clean nor in line with the behavior of a well-raised person.
hi makenna
i just want to let you know that YOUR president also instituted a ban that separates families away from each other

— julie (@julieaji_) June 30, 2017
Hi Makenna! I have life threatening asthma and am alive as a result of Obamacare. I want to know your feelings on Trump's healthcare bill.

— ANGEL (@angelvsworld) June 29, 2017
Makenna, is this a thing you do routinely for men who sexually assault other women and rip off people who work for them? I'm sure you meant

— March for Science IC (@sciencemarchic) July 4, 2017
Good role model pic.twitter.com/cc8lj8sHm1

— bethechange🙌🔥👌 (@thedudesuave116) July 3, 2017