Berlin police release CCTV of €1mn coin heist, appeal to public for help (VIDEO, PHOTOS)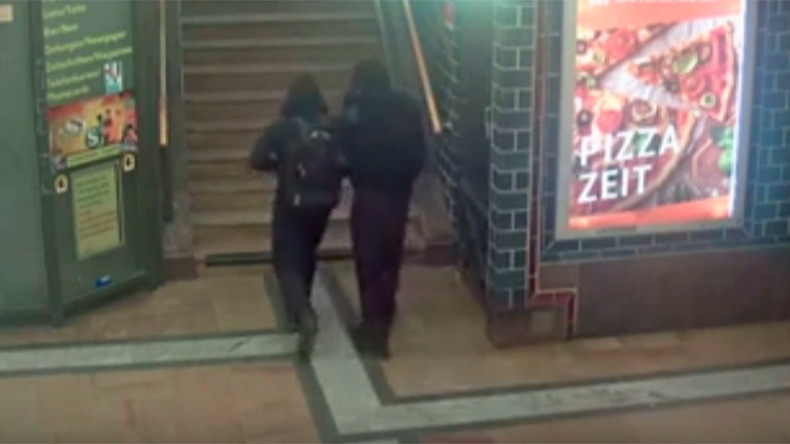 Berlin police are continuing to hunt a gang who stole an extremely rare, commemorative coin in a middle-of-the-night heist in Berlin in March. Authorities have released CCTV of the robbery and have appealed to the public for information.
On March 27, three thieves walked along the tracks of the S-Bahn tram line between the Hackescher Markt and Friedrichstrasse stations and climbed into the world-famous and UNESCO-listed Bode Museum.
They then stole the 'Big Maple Leaf' commemorative coin issued by the Royal Canadian Mint in 2007. The coin is reportedly worth €920,000 ($1,044,000) in its current form. The 100kg (220lbs) of gold, however, would sell for roughly €3.7 million at current market value.
The thieves wheeled the coin out of the museum using a pushcart before abseiling into Monbijoupark where they vanished. They left behind a rope, an ax and a ladder and police are attempting to trace the purchase of the ax in question, according to a statement.
Berlin police released CCTV footage of the events prior to the heist Tuesday. It shows the thieves walking through Hackescher Markt station at approximately 3am local time.
Police have offered a reward of €5,000 for any tips that lead to the gang's capture.
The coin had been on display in the museum since December 2010.
Authorities pointed out though, that anyone involved in the planning or execution of the crime is precluded from earning the €5,000 reward.