Space race: 6 manned moon missions with the best chances of success (PHOTOS, VIDEOS)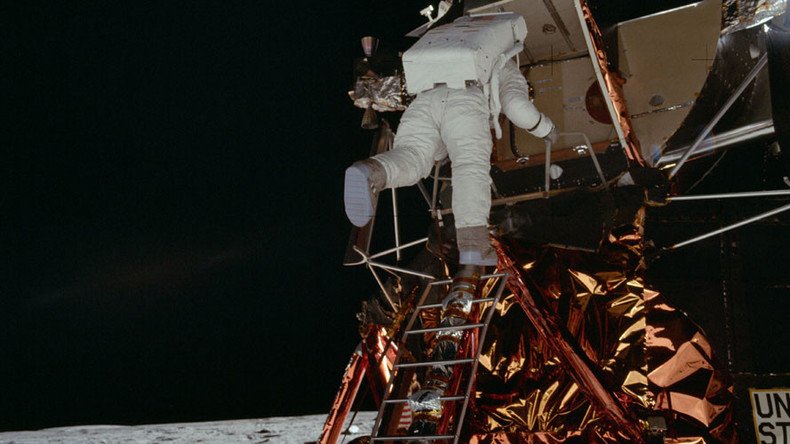 As Japan becomes the latest country or private entity planning to send a person to the moon, RT.com takes a look at some of the most ambitious plans for a future manned lunar mission.
Whichever country or corporation returns a human to our celestial neighbor will be the first to do so since NASA's Apollo missions concluded in the early 70s. In fact, whoever ventures to the moon will be the first to go beyond low-Earth orbit since 1972.
Space exploration has generally been the preserve of nation states and their taxpayer-funded space agencies. More recently though, private companies, most notably Elon Musk's SpaceX, have been leading the way in the aerospace sector.
Billionaire Musk recently laid out his plans to colonize Mars. For some, however, a return to the moon would provide good preparation for the months-long trek to the Red Planet.
Here, RT.com takes a look at some of the frontrunners in lunar mission planning.
1: Japan – manned mission 2030
Japan announced an ambitious plan to land an astronaut on the moon Friday. It's the first time the country has planned a mission to send an astronaut beyond the International Space Station (ISS).

2: NASA & ESA
US space agency NASA is planning to join forces with its European counterpart the ESA for a manned mission to orbit the moon in 2021. The joint mission is set for launch from the historic site of the Apollo moon mission at Florida's Kennedy Space Centre.
3: SpaceX
Money may not buy you love, but it can buy you a trip to the moon. Earlier this year, SpaceX announced that two people (undoubtedly billionaires) have paid for the first private manned mission around the moon, set to blast off sometime in 2018.
4: Amazon
Amazon and Blue Origin founder Jeff Bezos wants to send people back to the moon – but this time as a colony. The billionaire hopes to first send rockets to drop supplies on the moon's surface, before astronauts land and set up shop.
5: NASA
Arguably the most ambitious and important of all the projects mentioned, NASA hopes to establish a mini-manned space station orbiting the moon. The proposed "deep space gateway" will serve as a testing ground for future missions to Earth's closest planetary neighbour: Mars.
6: China
China has taken another step towards its goal of putting people on the moon, creating a simulated "space cabin" where eight volunteers will live in rotating shifts over the course of a year. The four will stay in the cabin for 60 days before being replaced by the second group who will stay there for 200 days. At that point, the first group will return for the remaining 105 days. A date for a planned manned mission has yet to be determined.

You can share this story on social media: