Runaway portaloo: Public toilet goes flying as summer storms hit Moscow (VIDEO)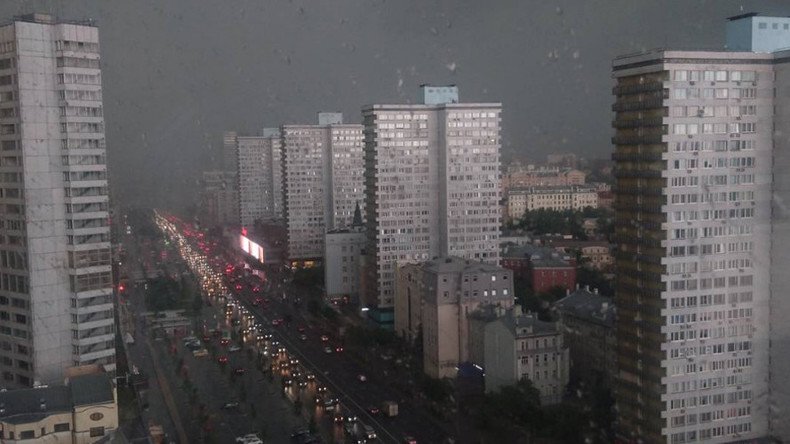 As storms and high winds disrupt the summer vibe in Moscow, some pedestrians have been forced into evasive action to avoid runaway portaloos in Red Square.
Humid conditions saw thunderstorms and large dark clouds develop over the Russian capital Friday.
One outcome of the poor summer weather was the sight of portaloos skating along the ground outside Moscow Kremlin.
The incident happened on a walkway approximately 500 meters (1,600ft) from Red Square between the Moscow Museum of Archaeology and the Museum of 1812 war with Napoleon.
Strong winds whisked a blue toilet cubicle towards a group of passersby, leading one Twitter user to suggest that it was trying to "flee" Red Square.
No one appears to have been injured in the bizarre incident, with bystanders managing to dodge the out-of-control lavatory.
Another person compared the toilet's movement to paranormal activity in the television series X Files.
You can share this story on social media: