Monster storm batters Berlin: Cyclists persevere, surfers thrive (VIDEOS PHOTOS)
Published time: 29 Jun, 2017 23:31
Edited time: 4 Jul, 2017 07:39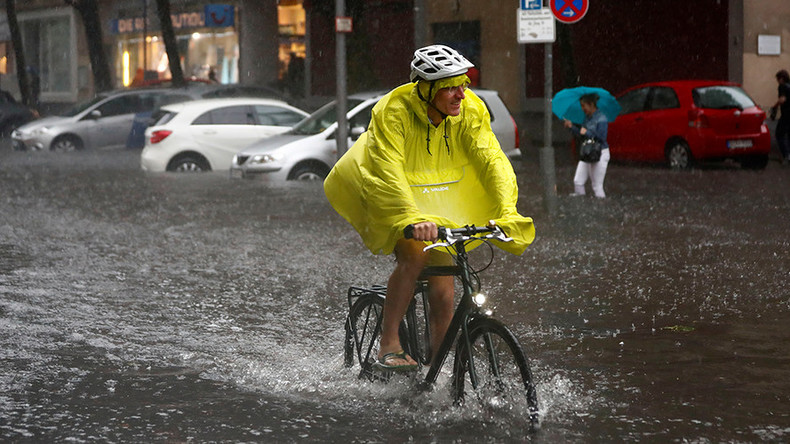 Berlin has been bashed by an extreme downpour which has left many of its streets flooded. Despite this major hurdle, people are still finding a way to travel around the German capital.
Houses have been evacuated and the Berlin fire brigade had been called to nearly 800 incidents as the city's infrastructure struggles to deal with the widespread floods, Die Welt reports.
Firefighters have declared a state of emergency in the German capital.
Traffic has been hugely affected as many roads have become impassable because of flood water or fallen trees. Sections of the city's A100 motorway have also been temporarily shut.
Public transport has been severely restricted with some subway stations forced to close because of the deluge.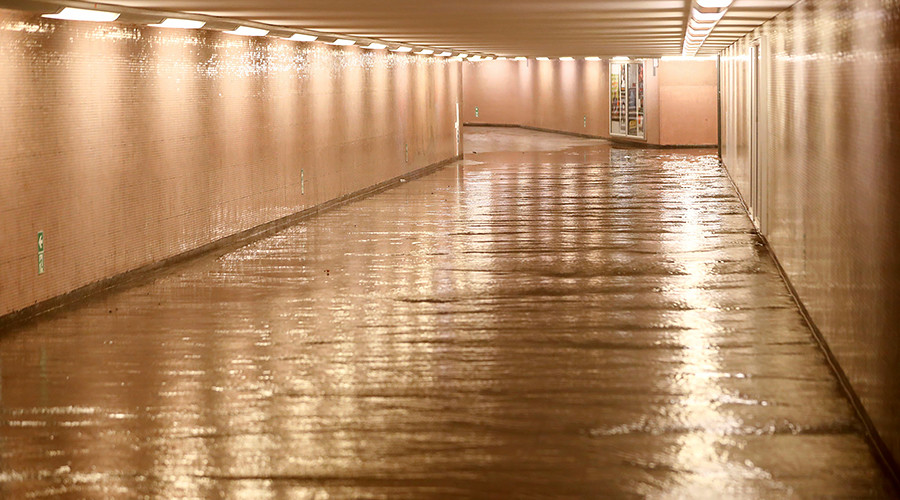 Numerous cars have been submerged by the flood waters. However, despite all of this, people are still finding ways to move around the city.
The floods gave one man the opportunity to hop on a paddleboard and surf through the flooded streets.
Unfortunately for Berliners there is no end in sight as Friday looks set to bring further torrential downpours. Die Welt report that there will be between 30 and 70 liters of rain per square meter.
Heavy rain has also caused flooding in other parts of Germany, including Niedersachsen and Baden-Württemberg.