Man catapulted down street in dramatic bus crash (GRAPHIC VIDEO)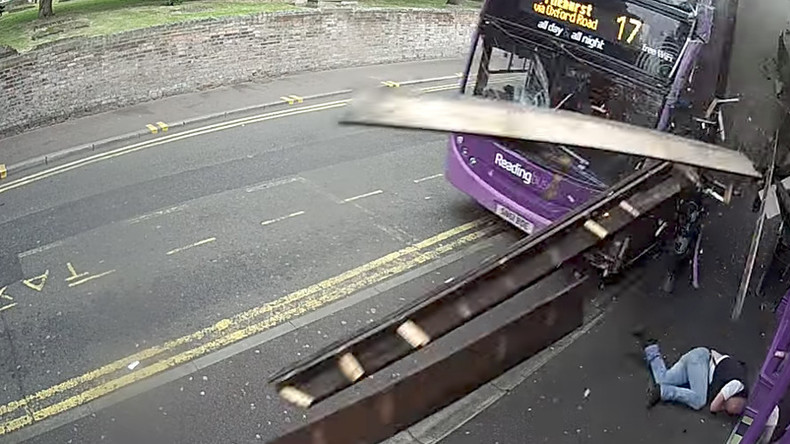 A man who was flung down a street after being struck by a bus stood up almost immediately afterwards and casually walked into a pub. Video of the incident in Reading shows the man cheating death when the double-decker strikes him directly in the back.
CCTV footage of the incident filmed on Saturday shows the man, identified as Simon Smith by the BBC, crossing the road before the bus swerves onto the path striking him.
Seconds later he gets up and walks into the entrance of the Purple Turtle Bar on Gun Street, apparently having suffered little injury. According to the timestamp on the footage, the incident happened just after 9am, almost three hours before the pub was due to open.
RT contacted the Purple Turtle Bar, who uploaded the footage to their YouTube account on Tuesday before taking it down. The bar told RT they had provided the video to a UK news agency, who made the video available on their YouTube account.
Using Google Street View, RT identified the security camera outside the bar from which the footage was filmed.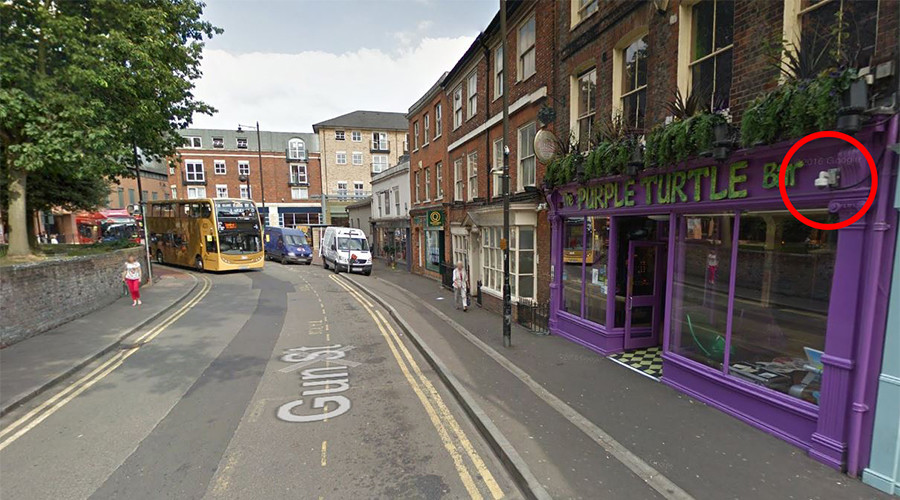 RT reached out to Smith for details on his condition but have not received a response. According to the BBC he suffered only bruising following the incident.