Tourist trap: 8ft blue shark terrifies holidaymakers in Mallorca (VIDEOS)
Published time: 26 Jun, 2017 14:26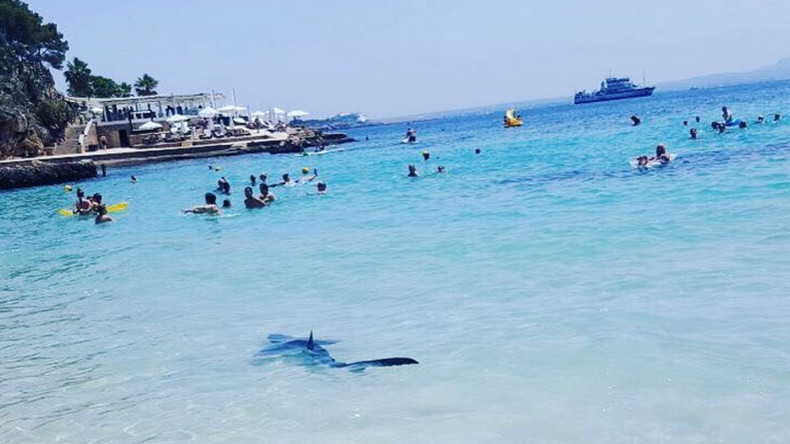 An eight foot (2.4 meter) blue shark caused panic on the Spanish island of Mallorca after it was spotted swimming amidst holidaymakers over the weekend.
The shark appeared around Illetas beach, near the popular tourist destination Magaluf on Saturday. It was then spotted on both Cala Major and Can Pastilla beaches, swimming in the shallow waters close to where tourists were enjoying themselves.
The beaches were evacuated and closed as soon as lifeguards spotted the shark.
The area was searched and the shark was eventually captured and removed from Can Pastilla on Sunday evening.
The shark had been injured, after suffering "irreversible damage," from a hook. It was taken away in a Palma Aquarium emergency rescue vehicle.
"After a thorough evaluation by the experts, a hook was detected in the mouth of the animal, which caused irreversible damage," an aquarium technician told Diario de Mallorca, adding it was necessary to put the shark down.
"In these circumstances, a sedative is administered to tranquilize the animal. Afterwards, it is euthanized to minimize suffering, stress and to provide it with a dignified death," he said.