Trudeau celebrates 'multiple layers of identities' with Pride Mubarak socks (PHOTOS)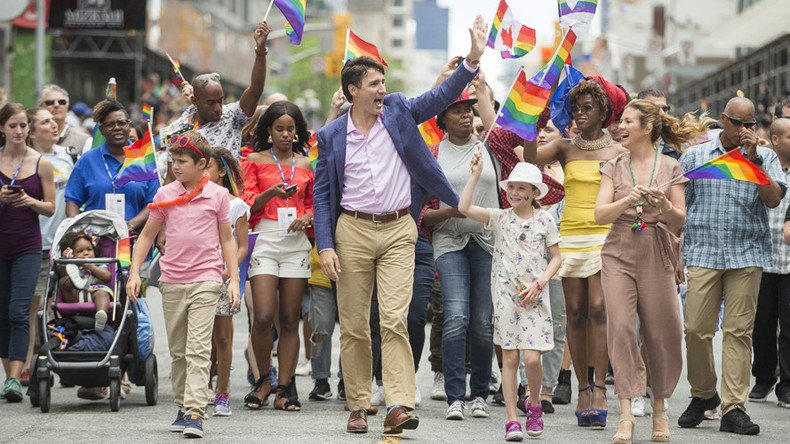 Canadian Prime Minister Justin Trudeau has created a social media frenzy after he attended Toronto's pride march donning rainbow socks celebrating the Muslim holiday of Eid.
The popular PM used the opportunity to promote inclusivity, but his words were overshadowed by his colorful socks.
"This is all about including people," Trudeau told local Canadian media.
"Today on Eid al-Fitar, I'm happy to wish a Pride Mubarak [happy/blessed] to everyone that's celebrating of the Muslim faith. It's all about how we celebrate the multiple layers of identities that make Canada extraordinary and strong and today we celebrate with the whole LGBT community. Happy pride to everyone!"
Eid marks the end of the holy month of Ramadan. The prime minister's socks were similar to the rainbow Pride flag, but are actually Eid socks.
Trudeau also released a video and a press release commending Canada's diversity and wishing everyone an "Eid mubarak."
Trudeau's display of inclusiveness and positivity which united the gay community and the Muslim community was a major hit with his fans.
The contrast between Trudeau and US President Trump was not lost on people, who couldn't help but draw comparisons between the two leaders.
Comparatively, Trump has failed to acknowledge Pride month, and ended a two-decade tradition of hosting an Eid dinner at the White House.
You can share this story on social media: