Breathtaking footage captures moment humpback whale took NJ fisherman by surprise (VIDEOS)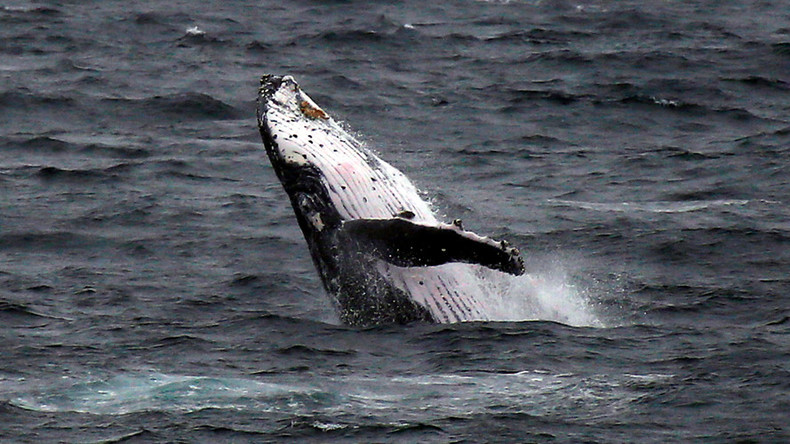 A New Jersey humpback whale made a giant splash when he breached right next to a boat, giving the lucky occupants a soaking and spectacular footage of their close encounter.
"This definitely was one of the craziest experiences in my life," Paul Ziolkowski, who filmed the video, said on Facebook. Ziolkowski and his friends had been fishing a mile off shore last week when the humpback made his presence known, even managing to catapult a fish into their boat.
"We seen a whale going up and breaching the water and we stopped the boat. We're like, 'Whoa, slow down.' So we stayed 100-150 yards away from it just to be on the safe side," Ziolkowski told ABC7.
Curiosity got the best of Ziolkowski, however, who ventured closer to the whale, bringing the boat within 60 yards(55 meters) of the whale before it suddenly breached right beside them.
"It's just this giant Goliath thing just pulls right up and taps the side of the hull and I'm standing right here like this, filming, and I'm like, I swear I was stuck, I was mesmerized," he said.
Video taken from a boat in the same vicinity shows the breach from a different angle.
"Humpbacks are in the hood!!" according to Gotham Whale, who claim the whales have been returning to waters off New Jersey and New York in recent years, with 152 whale sightings reported around New York City alone last year.