Original map of Disneyland sold for $708,000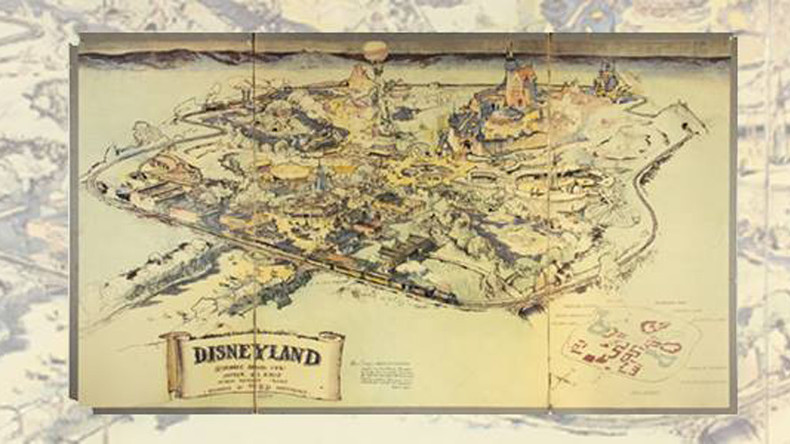 An original map of the first Disneyland amusement park has been sold for $708,000 in a Disney-themed California auction.
The 1953 map shows Walt Disney's vision for the first Disneyland park, which was built in Anaheim, California in 1955. It was drawn by artist Herb Ryman and Disney.

"After some pretty exciting bidding the map sold for $708,000, making it the most expensive Disneyland map ever sold," auctioneer Van Eaton Galleries said. "We are beyond thrilled that the map will continue to be appreciated and cherished," he added.
Disney's brother Ray used the map at a meeting with investors at the American Broadcast Corporation (ABC) in New York after Disney's own studio refused to fund the park.

At that stage, Disney had already created Mickey Mouse, Donald Duck, and produced Snow White and Alice in Wonderland. ABC agreed to fund the amusement park, and the map was used in other meetings with investors and developers.
The map was later given to production assistant Grenade Curran, who kept it safe for over 60 years.
"I kept it for history's sake, I kept it for Walt's artistic stake, I kept it because it was the first thing to show and display... what a theme park would look like," Curran said.
Sunday's auction saw close to 1,000 Disneyland artifacts on the block. The collection included tickets, original props, ride vehicles, and souvenirs spanning six decades.
You can share this story on social media: