'Putting minors back to work': Trump video typo sends Twitter into meltdown (VIDEO)
Published time: 24 Jun, 2017 11:15
Edited time: 4 Jul, 2017 07:28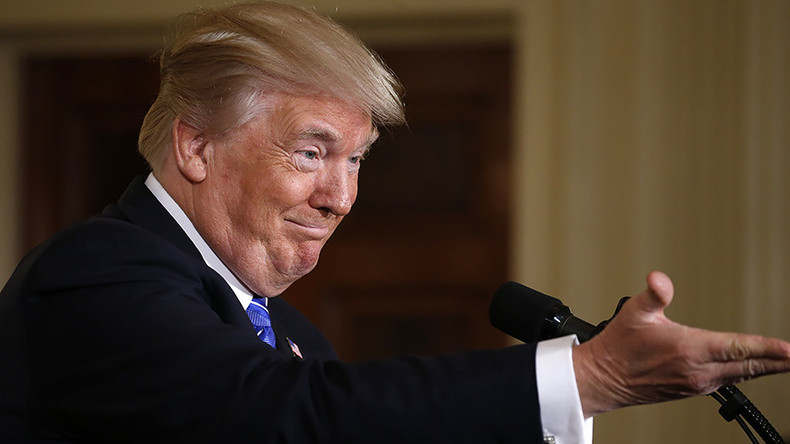 A spelling error on Donald Trump's Facebook page has sparked tongue-in-cheek concerns that the US president is planning to reintroduce child labor in the US.
A video containing clips of Trump speaking at his rally in Cedar Rapids, Iowa this week, included the caption: "And we are putting our minors back to work."
Trump was referring to creating jobs for coal miners after declaring that he was "ending the war on clean beautiful coal."
READ MORE: 'I just don't want a poor person': Trump defends billionaire cabinet picks in Iowa rally

The post appears to have been removed from the president's Facebook page, but netizens were quick to take screenshots highlighting the spelling gaffe.
Minor miners were used in the US at the beginning of the 20th century before the first Federal Child Labor Law was passed in 1916.

Trump's misspelling prompted some flippant concerns that the president may have plans to revive child slavery.
Of course, Trump and his team are no stranger to viral typos. A tweet sent out by Trump last month garnered worldwide media attention for containing the now infamous non-word 'covfefe'.