South and North Korea may team up in 2018 Winter Olympic peace plan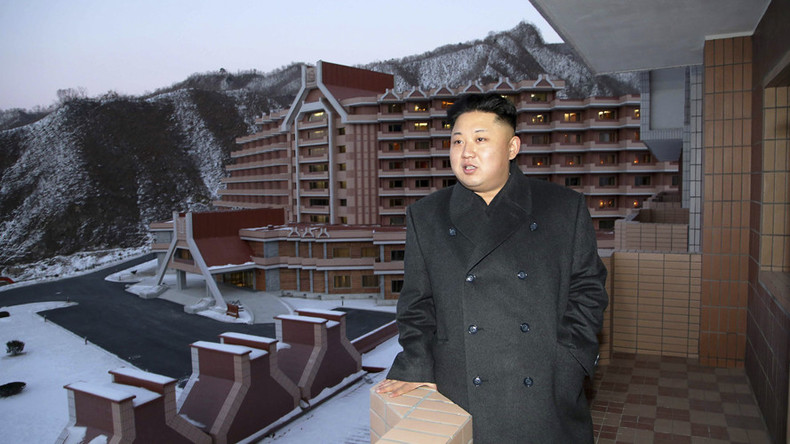 South Korea's sports minister wants to create an inter-Korean hockey team with neighbors North Korea to compete in next year's Winter Olympic Games.
The proposal, which would amalgamate North and South Korea's women's hockey teams, is one of a number of efforts at rapprochement ahead of the February opening of the Games in the South Korean town of Pyeonchang.
Reports also suggest that some skiing events could even be moved north of the border.
Do Jong-hwan, who was appointed minister of culture, sports and tourism last week, plans to discuss the plan with Chang Ung, North Korea's IOC representative, at the World Taekwondo Championships in Muju in South Korea's North Jeolla Province.
"North Korea says the Masikryong Ski Resort was built according to global standards, and I intend to discuss this with Chang," Do told the Chosunilbo. "I'm also thinking about the Olympic torch passing through Kaesong or Pyongyang."
The 3,460-acre Masikryong Resort near the eastern city of Wonson opened in 2014, and features luxury and dormitory-style accommodation, multiple dining areas, 'vintage' chairlifts and multi-level ski slopes.
In January, NBC reported that men, women, and children were working in blizzard conditions using sticks and pickaxes to keep the road to the resort open.
The report claimed that some of the children carrying out the work were as young as 11 or 12.
The proposal is in line with the suggestion earlier this month by Moon Jae-in, South Korea's new president, that the two countries could lead a bid to host the 2030 World Cup.
"If the neighbouring countries in north-east Asia, including North and South Korea, can host the World Cup together, it would help to create peace," Moon said.
The news comes amid rising tensions on the Korean Peninsula, following the North Korean regime's missile tests, as well as the death of Otto Warmbier, a US student who suffered severe neurological trauma while serving part of a 15-year sentence for stealing a political banner.