Oscar-winning Rocky director John G. Avildsen dies aged 81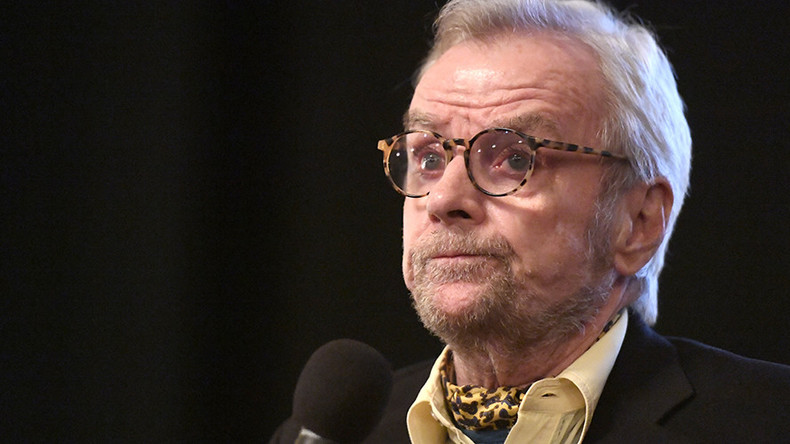 The Oscar-winning director behind the iconic 1976 blockbuster Rocky died Friday aged 81 following a battle with pancreatic cancer.
John G. Avildsen died in LA at the Cedars-Sinai Medical Center. He is survived by his three sons and daughter.

Rocky's lead actor and writer, Sylvester Stallone, famously shopped his script around Hollywood until he found a studio that would take a chance on the then-fledgling actor.
Avildsen bet on Stallone and turned the movie into an instant hit, surprising everyone and winning the Oscar for Best Picture in 1976, along with the Best Director award.
The filmmaker initially had misgivings about directing the low-budget boxing flick, as he admitted last year in an interview with the Baltimore Sun.
"When this script came to me from an old friend... I said I had no interest in boxing, I think boxing's sort of a dumb thing," he said.
"Stallone pleaded and pleaded, so I finally read the thing. And on the second or third page, he's talking to his turtles, Cuff and Link. I was charmed by it, and I thought it was an excellent character study and a beautiful love story. And I said yes."
Avildsen's career spanned three decades, beginning in the early seventies. He caught his first break with the anti-hippie drama Joe, starring Peter Boyle and then-newcomer Susan Sarandon.
He then directed Save The Tiger, the story of a garment manufacturer who burns down his company for the insurance money, for which Jack Lemmon picked up the Best Actor Oscar.
Avildsen turned down the chance to direct the Rocky sequel and was hired to direct another iconic seventies movie, Saturday Night Fever, only to be fired by the producer before filming began.
The director's knack for picking unlikely hitmakers struck again in 1984 when he directed The Karate Kid, the story of a restless teenager and his enigmatic mentor Mr. Miyagi.
RIP to my friend and KK director John G Avildsen. He brought inspirational stories to us all and had a guiding hand in changing my life. pic.twitter.com/TRobJn3pq2

— Ralph Macchio (@ralphmacchio) June 17, 2017
Avildsen went on to direct two sequels and teamed up with Stallone once again to direct Rocky V.
The filmmaker was also the subject of a 2017 documentary charting his career.
He has been fondly remembered, with tributes pouring in on social media, not least from Rocky Balboa himself and The Karate Kid.