'The end is nigh!' Netizens go wild over pics of 'apocalyptic' cloud (PHOTOS)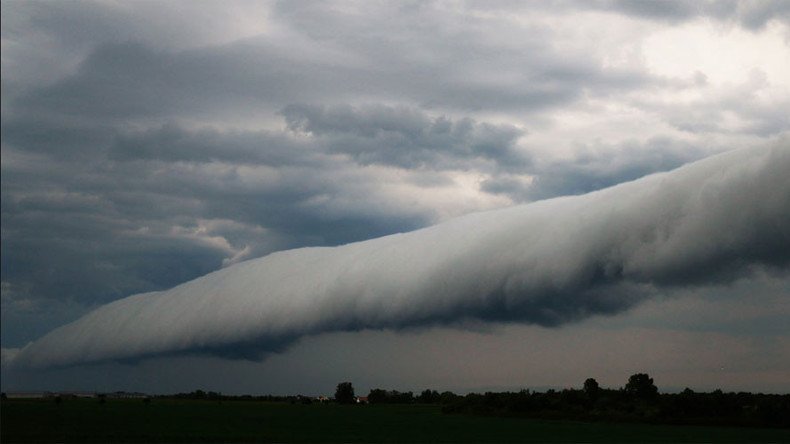 A cloud formation resembling an gigantic wave has left spectators in Sweden dumbfounded – so much so that some have even speculated that the end is nigh.
Incredible photos of a cylindrical cloud were shared online by onlookers in the province of Skåne. And their unease will not be lifted by news that the type of cloud has an equally dark and intimidating name: volutus.
Some of the images, taken on a beach in the south of Sweden, even create the illusion of a giant wave crashing towards the shore.
Facebook users were left wowed by the formidable-looking cloud, with some describing it as 'apocalyptic' and 'Doomsday-like'.
The volutus is a long, typically low, tube-shaped cloud mass, often appearing to roll slowly on a horizontal axis, according to International Cloud Atlas.
Sweden is often home to otherworldly clouds. Earlier this year a UFO-shaped cloud left observers astonished as it appeared over the resorts of Åre and Duved in the north of the country.
You can share this story on social media: