Evacuations, flooding & roads washed away as France lashed by storms (VIDEOS, PHOTOS)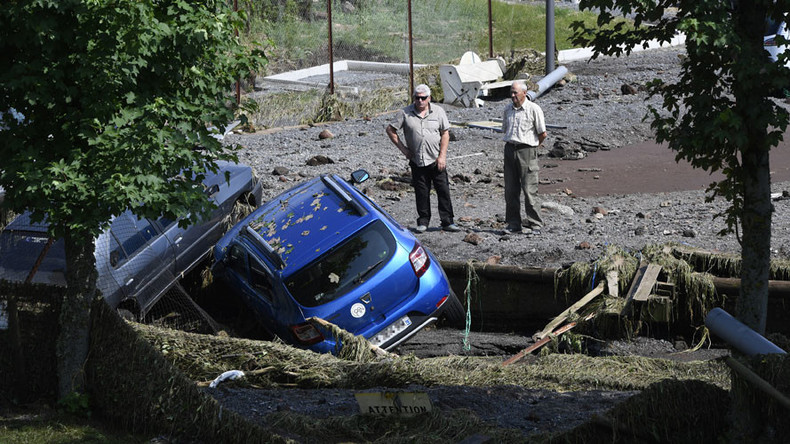 Some 160 people have been evacuated as violent storms batter the southeast of France, causing widespread damage to roads and bridges. One person is missing and authorities have issued a series of alerts over the severe weather.
A 27-year-old man is missing after being swept away by floodwaters near the village of Brignon, in the Haute-Loire area. The area was severely hit by the powerful storms that landed on Tuesday night.
The farmer was reportedly leading rescue workers to a remote house to help a trapped woman when his vehicle was engulfed by the rushing waters.
Rescue teams carried out searches and a body was found on Wednesday. The missing man's tractor was found close to the recovered remains, however they have not been officially identified, La Montagne report.
The torrential downpour led to extreme flooding in the Haute-Loire area. In the town of Landos local pharmacy owner Jean-François Bardot described the scene as "apocalyptic."
"It felt like being in a washing machine, hail, rain and lightning," Bardot told France 3.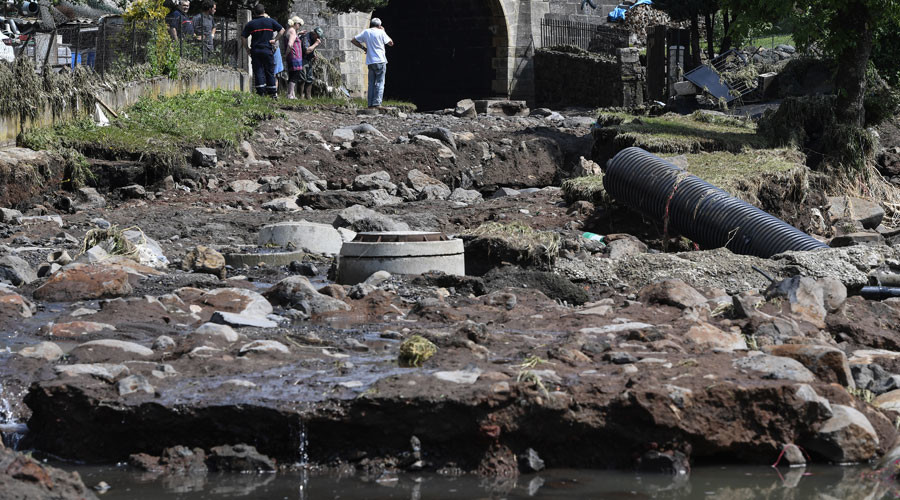 The town of Costaros was also hit by severe flooding. Facebook user Florian Badon published footage showing water rushing through the town.
Authorities evacuated 160 people during the night. There have been numerous reports of houses being inundated and cars being swept away by powerful flood waters. A dozen departments issued Orange alerts on Wednesday to warn the public about further violent storms.