CNN fires Reza Aslan for calling president 'piece of sh*t'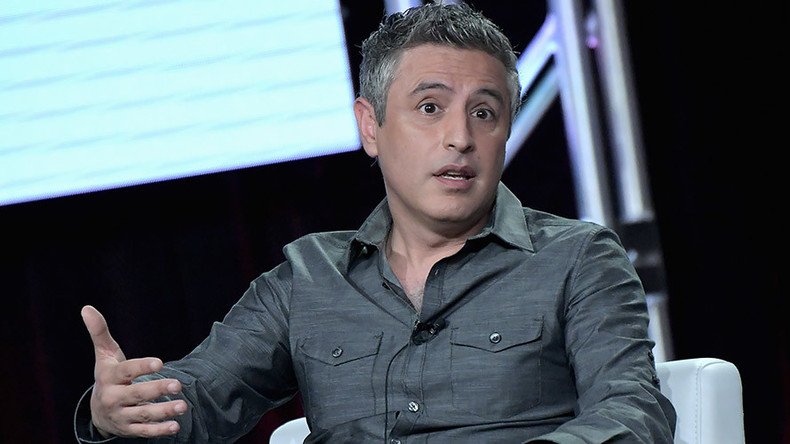 CNN has dropped show host Reza Aslan after he called Donald Trump a "piece of sh*t" in a tweet after the president's reaction to the London terror attacks last week. The network has come under fire for the decision.
Alsan, who hosted the Believer with Reza Aslan program, tweeted a reaction to Trump's attacks on London Mayor Sadiq Khan in the wake of the attacks in the British capital.
Trump accused the mayor of downplaying the threat, by misrepresenting Khan's comment that Londoners should not be alarmed by the additional armed police presence on the streets.

"This piece of sh*t is not just an embarrassment to America and a stain on the presidency," Aslan said in a since-deleted tweet. "He's an embarrassment to humankind."
The next day, Aslan tweeted an apology for his remarks.
"When in the first few minutes of the terror attack in London, the President of the United States tweeted about his travel ban, I lost my cool and responded to him in a derogatory fashion," he wrote. "That's not like me. I should have used better language to express my shock and frustration at the president's lack of decorum and sympathy for the victims of London. I apologize for my choice of words."
CNN announced it would not "move forward with production" of Reza's show, adding, "We wish Reza and his production team all the best."
Aslan later tweeted a response to his show being axed, saying he was disappointed but grateful to CNN.
"However, In these politically charged times, the tenor of our nation's discourse has become complicated, and I recognize that CNN needs to protect its brand as an unbiased news outlet."

A number of conservative groups had called for Aslan to be fired, including the Media Research Center.
Following CNN's announcement, many criticized the decision, however, with some pointing to inconsistencies in the network's hiring and firing choices.
Trump's former campaign manager, Corey Lewandowski, was hired by CNN after he was caught grabbing Breitbart reporter Michelle Fields.
People objected to his hiring as he had signed a nondisclosure agreement with the Trump campaign, preventing him from criticizing Trump. CNN has also attracted criticism over contributor Jeffrey Lord, who has been accused of racism.
CNN also parted ways with comedian Kathy Griffin for her decision to pose holding a fake bloody head of the president.
The network also suspended reporter Elise Labott for expressing sympathy over a House decision to limit Syrian refugees in 2015.
You can share this story on social media: