Bungled effort to steal ATM using excavator caught on CCTV (VIDEO)
Published time: 8 Jun, 2017 21:24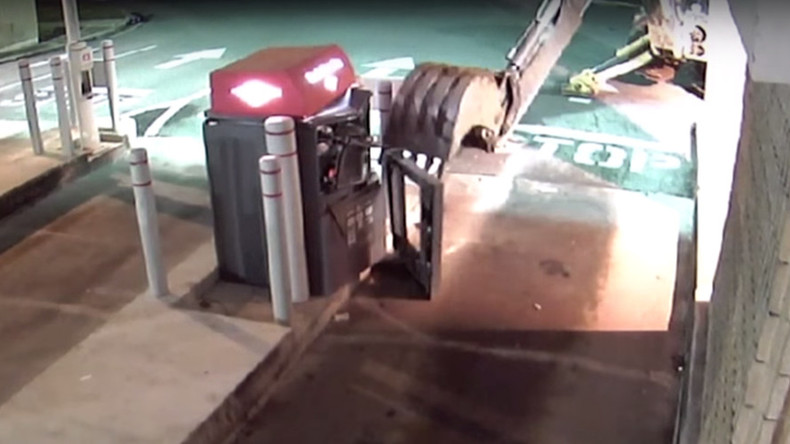 A bungled attempt to use the brute force of an excavator to steal an ATM has been captured by CCTV, in which a would-be thief is shown struggling to control the machine meant to conveniently remove the cash vault.
Police in Prince George's County, Maryland released footage of the brazen effort Wednesday.
The video shows a man driving a yellow excavator close to a bank in the 7500 block of Marlboro Pike. The would-be robber clumsily – and unsuccessfully – then smashes the ATM at least seven times with the vehicle's arm.
The driver is clearly unable to maneuver the digger close enough to grasp the bank machine, despite repeated efforts.
Despite his extreme efforts, the man did not manage to bag any cash.
Police say the backhoe excavator was taken five miles away and $10,000 worth of damage was caused during the bizarre June 1 incident.
Investigators believe the man responsible for the attempted heist is also behind the theft of a cash machine in the same area in March 2016.
On that occasion, three men broke into a tobacco shop on Marlboro Pike, making off with a sum of cash and an ATM, Prince George County Police said Wednesday.