Lions rescued from circuses found mutilated in big cat sanctuary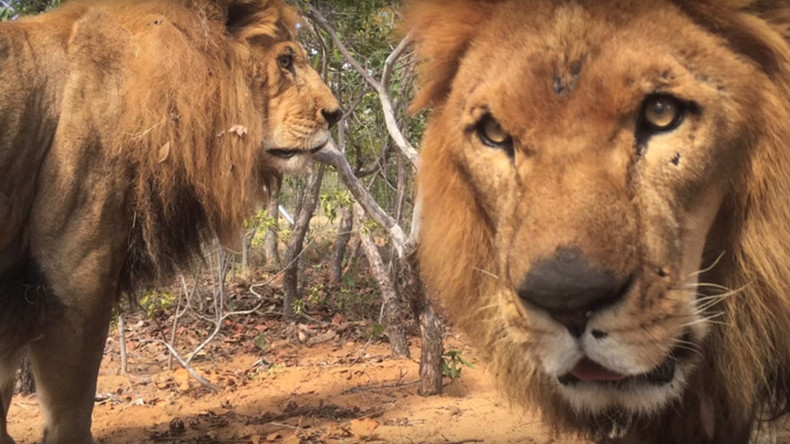 The bodies of two lions have been found brutally mutilated at a sanctuary in South Africa's northern Limpopo province. The animals, which reportedly had their heads, skin, tails and feet removed in the attack had been rescued from circuses in South America last year.
It is suspected that the lions' limbs were taken for use in witchcraft ceremonies.
"We are going to unite, stronger than ever, and bring to justice the perpetrators who murdered our two beloved boys,"said Minunette Heuser, who runs the Emoya Big Cat Sanctuary alongside her daughter Savannah.
"They have broken my heart. They have broken Savannah's heart," she added.
The male lions, Jose and Liso, had been part of a group of 33 big cats brought to the sanctuary last May. Nine of the lions were surrendered by carnivals in Colombia, while the other 24 were rescued in raids on circuses in Peru.
Many of the lions had been badly mistreated, with some circus owners opting to extract their teeth and claws rather than risk being mauled. Some are not able to hunt and need to be fed meat that is delivered to the sanctuary.
"These lions have endured hell on Earth and now they are heading home to paradise," said Jan Creamer, the President of Animal Defenders International (ADI), at the time of their rescue.
The ADI now says it is considering offering a cash reward to anyone with information leading to a conviction.
"This cowardly killing of two innocent souls, sweet, elderly lions, one of whom had suffered brain damage from blows to the head in the circus, must not be left unpunished," the group said in a statement.
The killing of lions to make potions and charms has been widespread in South Africa for a number of years.
In January, suspected poachers in Tzaneen, Limpopo, slipped through fences and a state-of-the-art security system before feeding poisoned meat to three lions. They then mutilated the dead animals, cutting off their paws and heads.
This followed a similar incident involving two white lions the previous year. The poachers in that case were later caught.
Park owner, Andre de Lange, told Limpopo newspaper The Bulletin: "Those poachers provided us with information which proves that these killings are for muti [witchcraft] and that the body parts are commissioned from medicine men and sangomas [traditional healers] in Mozambique."