World remembers #DDay landings on Twitter with WWII images (PHOTOS)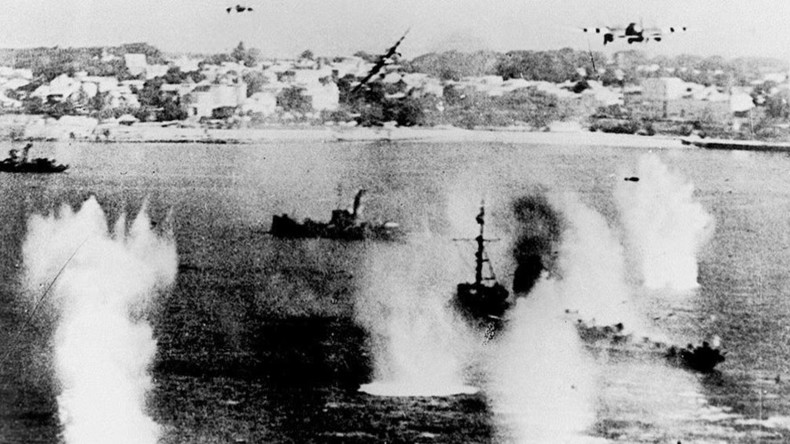 Some 73 years on from the D-Day landings of World War II, those who fought to overcome German Nazi oppression on the beaches of Normandy are being honored with images depicting their extraordinary bravery.
Codenamed Operation Neptune, the landings on June 6, 1944, is still the largest seaborne invasion in history, and involved 160,000 Allied troops and 5,000 ships battling heavy German fortifications along the coast of France.
It's estimated that more than 9,000 Allied soldiers were killed in the massive invasion which was launched to push back occupying Nazi forces that had swept over mainland Europe.
In a modern twist on the historic event, those who sacrificed their lives for freedom during World War II are being eulogized on Twitter through incredible images of the landings.
The pictures reveal the extraordinary size of the invasion, as well as the stark scenes which met those who fought on the French beaches or parachuted behind enemy lines in 1944.
Grainy black and white photos from the landings include images of soldiers preparing to jump from Higgins boat landing craft. Footage from National Geographic show the invasion in full color.
US President Donald Trump and Canadian Prime Minister Justin Trudeau were among the high profile figures to use the trending #DDay to pay tribute.