World's largest airplane rolls out of hanger for first time (VIDEO, PHOTOS)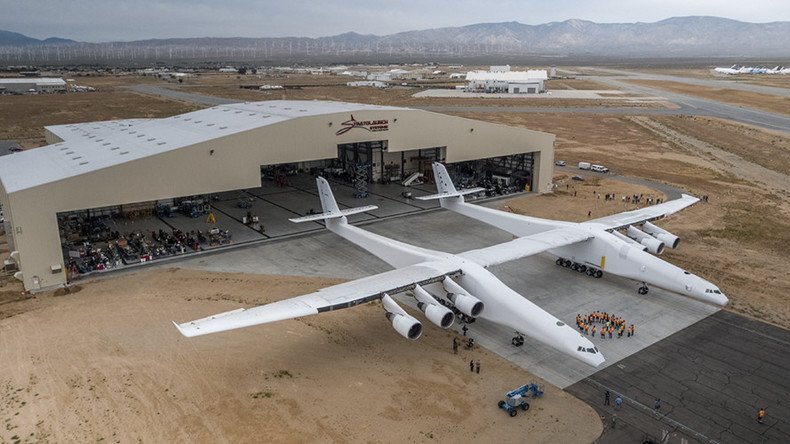 The world's largest airplane – designed to reshape space travel by launching rockets mid-air into orbit from 30,000 ft – rolled out of its hangar for the first time Wednesday at the Mojave Air and Space Port in the US.
The groundbreaking plane, which looks like two aircraft joined together, is the brainchild of billionaire Microsoft Co-Founder Paul Allen and his private spaceflight company Stratolaunch. Allen founded the company in 2011 with the goal of making access to low-Earth orbit more "convenient, reliable and routine."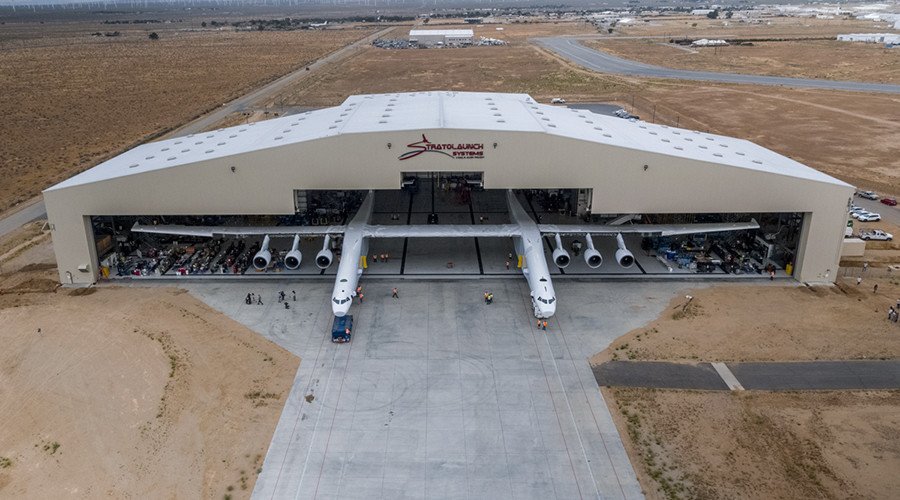 It has the biggest wingspan of any aircraft ever built, coming in 385ft (117 meters), longer than an NFL field which is 360ft in length.
Aside from it's unmatched wingspan, the aircraft is 238ft from nose to tail and stands 50ft high on it's 28 wheels. This is the first time the public has got a look at the spaceplane and now work must begin on testing before its predicted maiden voyage in 2019.
"This marks the completion of the initial aircraft-construction phase and the beginning of the aircraft ground-and flight-testing phase," Stratolaunch CEO Jean Floyd said in a press release.
"This was a crucial step in preparing the aircraft for ground testing, engine runs, taxi tests and, ultimately, first flight," he added.
You can share this story on social media: