Nordic Prime Ministers massively troll Trump's Saudi Arabia orb moment (PHOTO)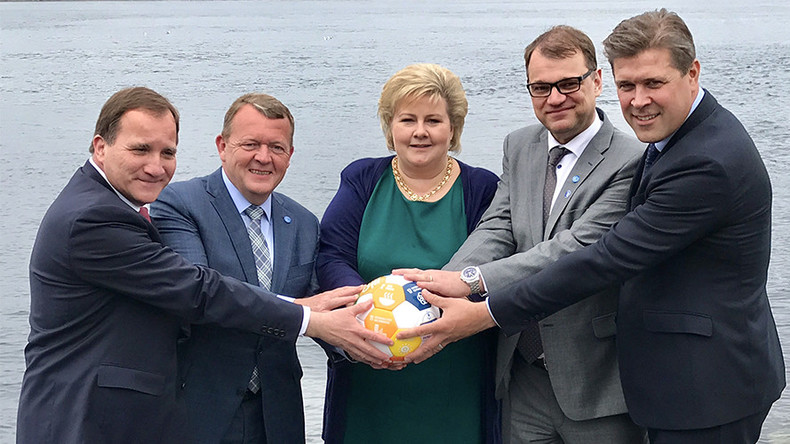 Nordic Prime ministers raised the internet trolling bar to spectacular new heights – recreating Donald Trump's viral orb photo with a football.
An image of Trump clutching a glowing orb alongside the Saudi king and the Egyptian president during his state visit to Riyadh last week took the internet by storm.
Leaders from Denmark, Finland, Iceland, Norway and Sweden apparently seized the opportunity to mock the unforgettable photo at a meeting discussing cooperation among the nations.
The five European heads of state were launching the 'Nordic Solutions to Global Challenges' project aimed at meeting the UN Sustainable Development Goals 2030 in Bergen, Norway on Monday, according to Nordic co-operation.
Netizens clearly enjoyed the tongue in cheek snap:
You can share this story on social media: