Rare frog's 'exposed heart' makes scientists skip a beat (VIDEO)
Published time: 29 May, 2017 21:45
Edited time: 29 May, 2017 21:46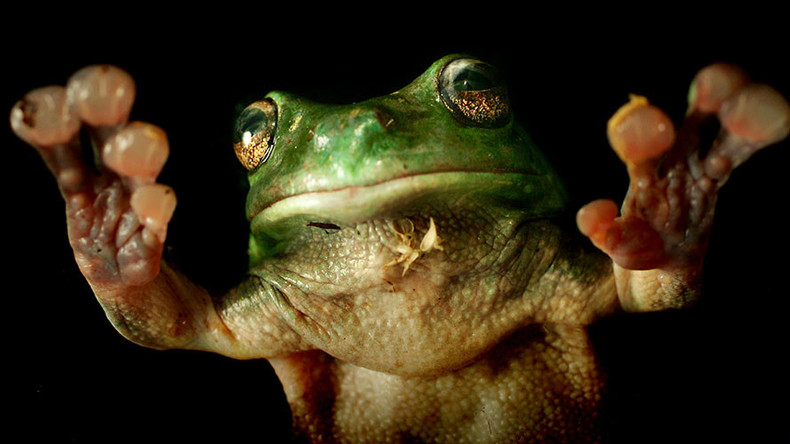 A new species of frog has been discovered in Ecuador, with researchers marvelling at its translucent skin and "completely exposed heart."
Named Hyalinobatrachium yaku, the amphibian's trippy features have been detailed in a study led by Juan Guayasamin, of the South American country's Universidad San Francisco de Quito.
READ MORE: New species of terrifying giant spider discovered in Mexican cave (PHOTOS)
A type of glass frog, the creature is one of only three known species to have its vital organs on display.
Its discovery was confirmed in the Amazonian lowlands of Ecuador during a series of fieldwork studies between 2013 and 2016.
According to experts, the glass frog can be differentiated from similar creatures by the dark green speckles on its head and back.
The reproductive behavior of the Hyalinobatrachium yaku is thought to be unusual in the animal kingdom since the males provide parental care to eggs.
"Males guard the eggs, which are attached below a tree's leaves, until they hatch and fall on the below water stream," Guayasamin told the New Scientist. "I work with frogs every day and this is one of the most beautiful species I have ever seen."
Despite its existence only becoming known, the frog's survival is already considered to be under threat from pollution from oil and mining activities.