Stunning 'southern lights' illuminate night sky above New Zealand (PHOTOS, VIDEO)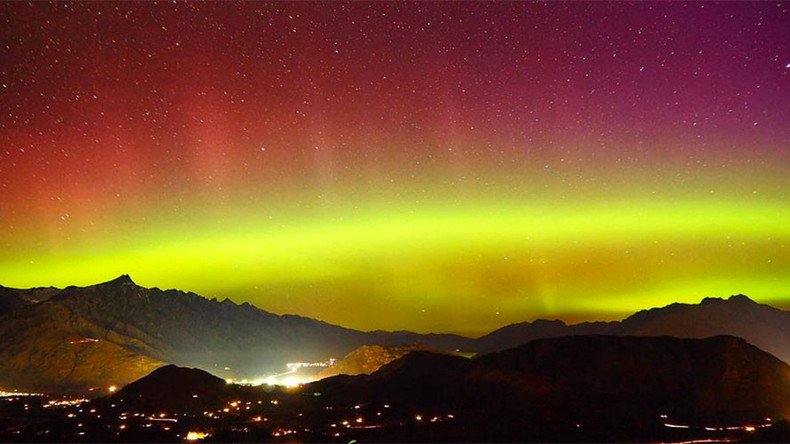 People in New Zealand were treated to a spectacular light show Sunday as Aurora Australis, the so-called 'southern lights', lit up the night sky.
Clear skies provided perfect conditions for stargazers, allowing the natural phenomenon to be seen as far north as Christchurch on New Zealand's South Island.
Twitter and Instagram have been flooded with stunning photographs of the aurora since it appeared Sunday. Photographer Ché McPherson captured an incredible time lapse image from the Coronet Peak vantage point, just north of Queenstown.
McPhearson said he was in "total awe" during the experience, adding that the aurora was different from previous ones he'd seen. "This was beautifully dancing as it lit up the sky, with the most intense green I have seen from any aurora," he said.
The Aurora Australis and its northern equivalent, the Aurora Borealis, are most visible close to the Earth's poles. They're caused by the collision of particles in solar winds and gases in the the atmosphere. Auroras are seen more often in winter when the skies are dark and there is no cloud.
You can share this story on social media: