CCTV footage shows horrific moment gas tank explodes, killing 2 workers (GRAPHIC VIDEO)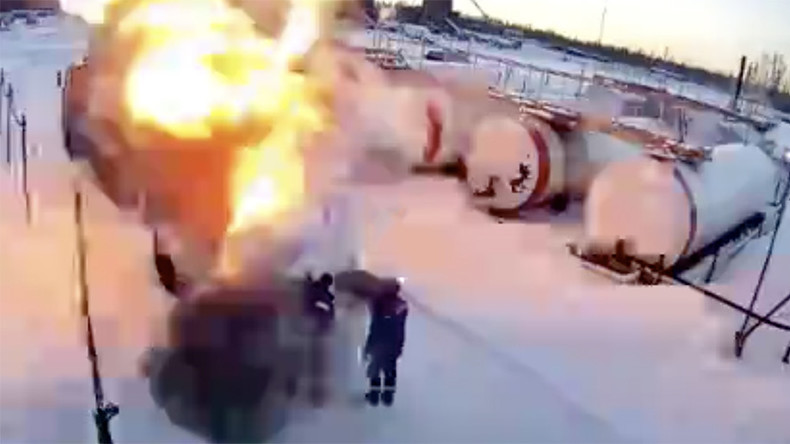 Footage of a blast which reportedly killed two workers at a Russian oil and gas field in Siberia has emerged online. The workers were said to have violated safety regulations by using a blowtorch near a gas tank.
The footage, apparently taken from a CCTV camera, was published on the LiveLeak video sharing website on Saturday, but was shot in December 2015 according to indications.
A local blogger in the Khanty-Mansi Autonomous Area in Western Siberia said that the incident happened at the Gustorechensk oil and gas field, where two workers were killed by an explosion of residue gas inside a tank.
The footage shows two people apparently trying to use flames to thaw a detail lodged at the back of the tank. Seconds later a nearby gas compressor detonates, setting off the vehicle and apparently killing the two men. Two people run to the scene to see what has happened.