'Must be the Russians!' Mysterious red lights flashing inside White House puzzle witnesses (VIDEO)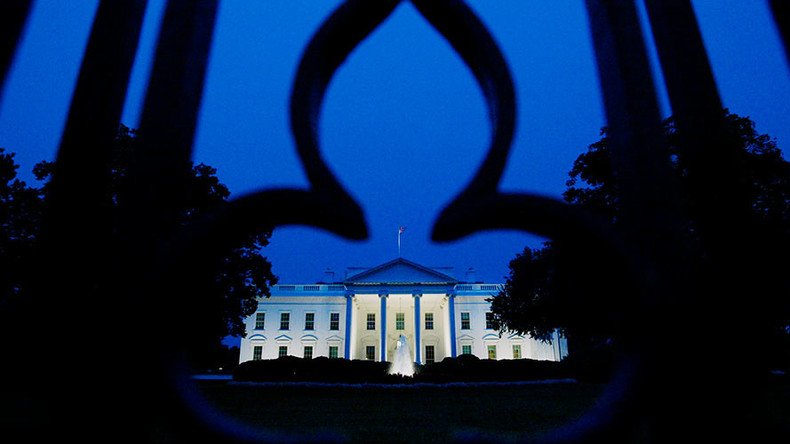 Strange red strobe lights have been spotted flashing inside the White House, sparking curiosity among witnesses and social media users, who rushed to offer dozens of possible theories of what might be happening inside the executive branch residence.
Flashing red lights illuminated the second floor of the White House Sunday evening for about 20 minutes before the strange scene ended.
The mysterious flashing inside Donald Trump's residence was captured by livestream webcams and immediately drew attention of hundreds online.
While no official statement from the US Secret Service or the White House has yet been offered as to what the strange phenomenon was, commenters on social media offered their own theories.
Some said that these were "nightclub" lights, suggesting that Trump had a party.
Others joked that Trump was having a secret conversation with the Kremlin.
Additional social media users suggested that "it" has escaped the White House, posting a GIF of Trump-lookalike devil spirit.
You can share this story on social media: