World's biggest user of MDMA announced in Global Drug Survey 2017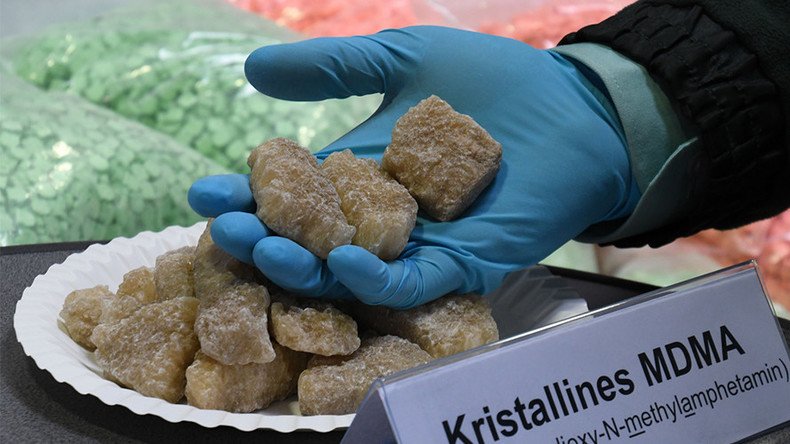 Ireland has the world's highest usage of the party drug MDMA, with 39.7 percent of respondents to a global survey admitting to taking the drug in pill or powder form in the last year, findings from the Global Drugs Survey 2017 (GDS) reveal.
The GDS is "an independent global drug use data exchange hub that conducts university ethics approved, anonymous online surveys," according to its website. Results of the survey were announced on Wednesday with data submitted by 115,000 participants from 50 countries.
Overall, the study revealed several interesting findings about recreational drug use around the world, with some surprising results. The party drug MDMA featured heavily throughout the global survey, finding Ireland as the biggest user per capita.
The figure is an improvement, however, on the whopping 58 percent of Irish respondents who reported taking the drug in Ireland in 2016.
Despite MDMA's popularity in Ireland, cannabis still reigns supreme as the drug of choice for young people on the island, with 73.5 percent of respondents saying they had smoked weed in the past year.
Ecstasy, Ketamine, and magic mushrooms were accidentally legalized in Ireland for a period of 24 hours in 2015.
The average age of participants was 29, with a demographic split of 68 percent male, 32 percent female. Sixty-five percent of participants in the survey admitted to taking illegal drugs in the past year.
The GDS boasts experts in medicine, toxicology, public health, psychology, chemistry, public policy, criminology, sociology, harm reduction, and addiction.
British partygoers have more modern tastes according to the GDS, reporting far higher usage of drugs like 2CI, 1P-LSD, and DMT than their Irish counterparts who prefer MDMA and amphetamines.
You can share this story on social media: