Cannabis extract dramatically cuts seizures in rare fatal form of child epilepsy – study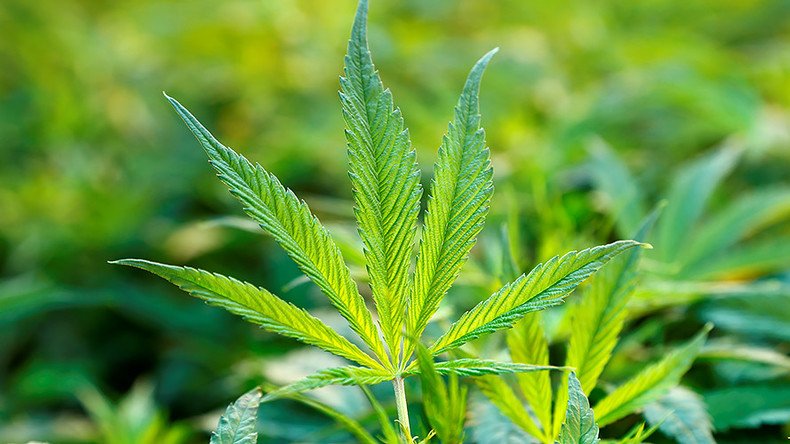 Non-psychoactive cannabis extract cannabidiol (CBD) dramatically reduces the number of convulsive seizures affecting children with a rare and sometimes fatal form of epilepsy known as Dravet syndrome, a study shows.
The extremely debilitating condition renders sufferers unconscious for the duration of seizures and stiffens the muscles which jerk uncontrollably.
Those afflicted can have multiple episodes per day, but CBD has now shown to drastically reduce that number in a wide-ranging clinical trial, the first such large-scale CBD trial.
The study corroborates anecdotal evidence, gathered in the last number of years, on the positive effects of CBD.
Some 120 Dravet syndrome sufferers, aged two to 18, took part in the study which was published Thursday in the New England Journal of Medicine.
A placebo or an experimental form of CBD, Epidiolex, was given to trialists in addition to their usual treatment. The trials took place at 23 sites in the United States and Europe over a 14-week period.
The results convincingly highlighted the benefits of CBD.
"Seizure frequency dropped in the CBD-treated group by 39 percent from a median of nearly 12 convulsive seizures per month before the study to about six," the study read, while "three patients' seizures stopped entirely."
Lead investigator Orrin Devinsky, MD, professor of neurology, neurosurgery, and psychiatry and director of the Comprehensive Epilepsy Center at NYU Langone Medical Center said:
"Cannabidiol should not be viewed as a panacea for epilepsy, but for patients with especially severe forms who have not responded to numerous medications, these results provide hope that we may soon have another treatment option."
"We still need more research, but this new trial provides more evidence than we have ever had of cannabidiol's effectiveness as a medication for treatment-resistant epilepsy," he added.
However, despite the many positives, the majority of the patients did suffer some side effects, most common were vomiting, fatigue and fever.
Some 93.4 percent of trialists in the CBD groups reported side effects. Correspondingly 74.6 percent of the placebo group also experienced these unwanted effects.
Eight CBD patients withdrew from the trial because of the bad side effects while only one from the placebo group withdrew.
"Among patients with the Dravet syndrome, cannabidiol resulted in a greater reduction in convulsive-seizure frequency than placebo and was associated with higher rates of adverse events," the study concluded.
CBD is one of more than 80 active cannabinoid chemicals in the plant and is classified alongside heroin and LSD as a Schedule 1 controlled substance by the DEA. Despite this some US states have legalized marijuana for personal, recreational or for medical use.
However unlike tetrahydrocannabinol (THC), CBD does not produce a high.

You can share this story on social media: