Trump gets beaten at his own never-ending handshake game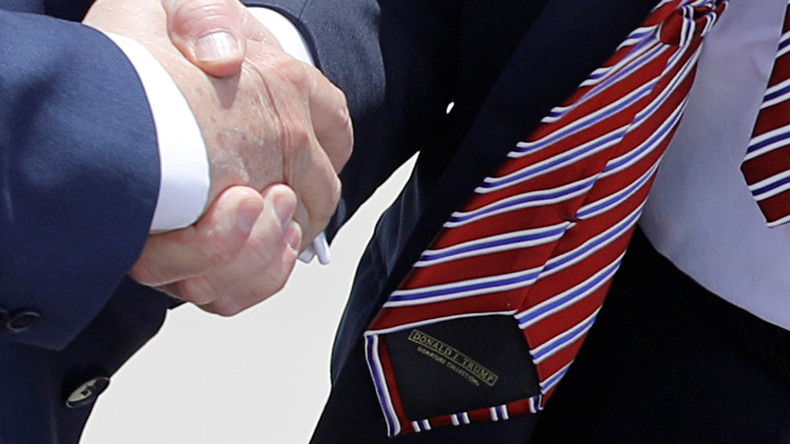 President Donald Trump has finally met his match, at least when it comes to weird handshakes.
Tajikistan President Emomali Rahmon gave Trump a taste of his own medicine with an awkwardly long greeting in Saudi Arabia over the weekend.
Trump met Rahmon on Sunday at the Arab-Islamic-American summit in Riyadh and the Tajikistan leader subjected Trump to an extremely long handshake in front of the cameras. So intense was the grip, it made Trump's arm wiggle as if it was made of rubber.
Trump's handshakes have attracted global attention for their inappropriate length as well as his tendency to yank the other person's hand towards him, leaving multiple world leaders caught in an awkward, never-ending clasp in full glare of the media.
The jury is still out on whether Trump has simply failed to master the art of the handshake, or whether he's employing some sort of mind game with his counterparts.
READ MORE: Trump's awkward handshake with Trudeau becomes instant meme
Canadian Prime Minister Justin Trudeau and Japan Prime Minister Shinzo Abe are just some of the 'victims' of Trump's infamous grip, while German Chancellor Angela Merkel was apparently burned by Trump who appeared to ignore requests that he shake her hand.
Rahmon was captured dishing out similarly lingering handshakes to multiple leaders at the summit.