Highway horror: CCTV shows utter chaos from runaway truck smash (VIDEO)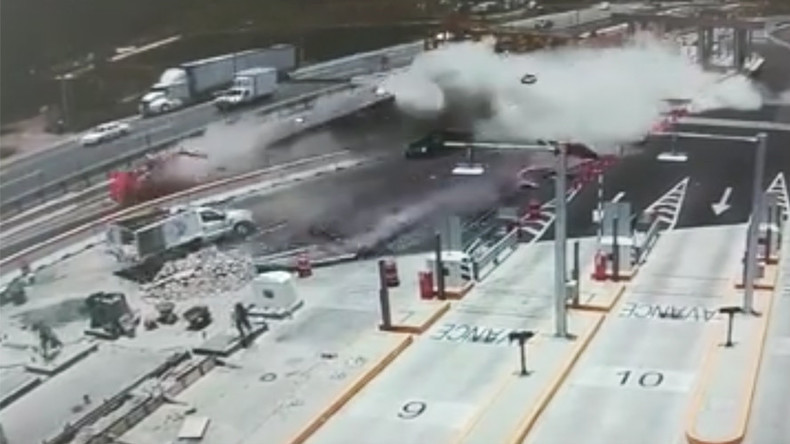 Shocking footage captures the moment a truck loaded with steel rods crashes into a toll barrier along Mexico's La Marquesa Lerma highway.
The crash injured seven people, some of whom were working to repair an area already damaged by a crash in April, Se Uno Noticias reports. CCTV footage of Friday's incident emerged Monday when it was posted to a Toluca road traffic page by E Fabian Lozano.
Local media reports the truck's brakes failed while heading in the direction of Toluca at about 2pm local time. The truck crashed into retaining walls, sending the steel rods flying through the air.
"As soon as he approached the booths he collided with the barrier and his cargo went out to the stands that were being repaired," inspector Ángel Romero Gonzalez, head of the Toluca station of the Federal Police (PF) said, as reported by Expansion.
State Emergency System of Mexico (SUEM) and the Red Cross raced to the scene. Two of the critically injured were taken to a local hospital by helicopter.
The La Marquesa-Toluca highway has been the site of a number of crashes. In April, a trailer crashed and exploded, killing one person.
Another video posted to a Facebook taxi page on the day of the crash shows the aftermath.