Astronaut makes history as ISS life-support systems restored in emergency op (VIDEOS)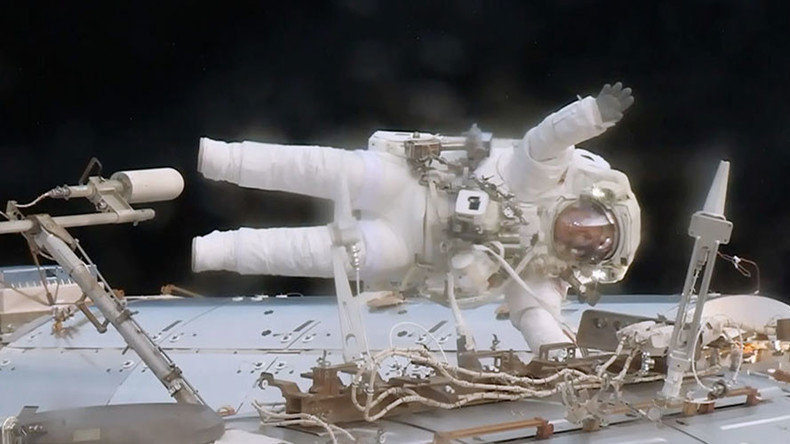 Astronauts have successfully completed an emergency spacewalk to carry out repairs on the International Space Station Tuesday.
In an operation that lasted two hours and 46 minutes, astronauts Peggy Whitson and Jack Fischer of NASA successfully replaced a broken computer relay box, known as a Multiplexer-Demultiplexer (MDM), which failed Saturday morning.
The box controls the functionality of station components such as the solar arrays, radiators, cooling loops and other systems. The cause of the failure is not yet known.
READ MORE: From glitch to 'awesomesauce': Astronauts perform 200th space station spacewalk
While Whitson and Fischer were working, the ISS, which travels at over 27,300km (17,000 miles) per hour, completed nearly two full trips around Earth.
Fischer, who was on his second walk, couldn't help but admire the stunning view of Earth from his vantage point. "See that? Wow!" he could be heard saying on NASA's livestream.
This was the 201st spacewalk, and space-walkers have now spent a total of 1,250 hours and 41 minutes working outside the station.
Whitson, the commander of the Expedition 51 mission on the space station, has now spent more time spacewalking than any other woman in history. The walk, which was her tenth, also moved her up to third place on the all-time list of cumulative spacewalk time.