Woman escapes murder conviction after sawing lover to death during sex game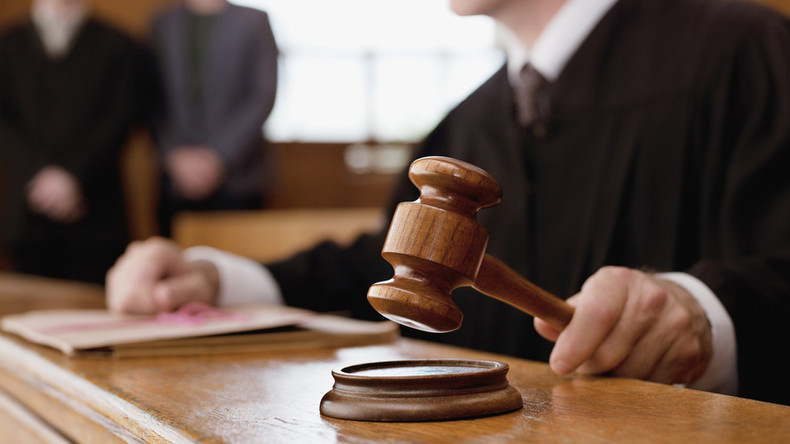 A woman who slit her boyfriend's throat with an electric saw during a sex game has escaped a murder conviction in a German court.
The accused, identified only as 'Gabi P', was convicted of manslaughter and sentenced to 12 years in prison by the District Court of Munich Friday, according to Süddeutsche Zeitung.
In his ruling, Judge Michael Höhne determined that the woman used an electric circular saw on the victim's throat and chest while he was tied to the bed and blindfolded, but concluded that it was not evident that she had intended to kill the man before the bondage act began.
The defense had argued during the case that it was not proven that the victim was bound or blindfolded at the time of the attack. The defendant claimed she could not remember the events leading up to the December 2008 killing, saying that she could only recall pushing the saw onto her boyfriend, Alex H.
Prosecutors argued that the attack was premeditated, citing the defendant's diary entries which detailed the couple's turbulent relationship. The pair had broken up a short time before the killing.
Public prosecutor Anne Leidig said her office will examine the legal argument in the manslaughter verdict, though the victim's family do not plan to appeal.
The killing only came to light in 2016 when the victim's body was found buried in Gabi P's garden following a tip-off to police. The victim's family had assumed he had left the country for Romania.
The body had been left in the perpetrator's bed under a blanket for several months in the aftermath of the killing. The woman's new boyfriend, Christian, discovered it while she was on vacation, reports Deutsche Welle.
He and another friend helped her bury the body in the garden. Christian and the friend were jailed in September 2016 for two years and eight months, and one year and nine months respectively.
You can share this story on social media: