7yo girl's tongue removed from Disney mug with hacksaw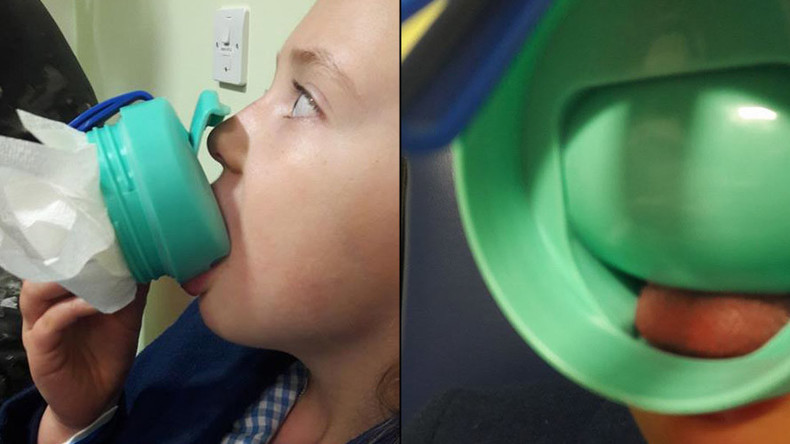 Disney has removed a children's mug from its stores and destroyed current stocks of the product after a seven-year-old girl got her tongue trapped in its lid for more than four hours. Doctors used a hacksaw to free Megan Donald's mouth from the mug.
The mug in question, a Monsters Inc-branded screw-top, sucked in Megan's tongue through its spout while the child was attending school in Kirkintilloch, Glasgow on Wednesday.
When it was clear Megan's tongue was stuck, an ambulance was called and whisked the child to A&E. Images shared with RT show her tongue swollen and purple.
"They have offered to send Megan some Disney store products but I declined," her mother Natalie told RT following the ordeal.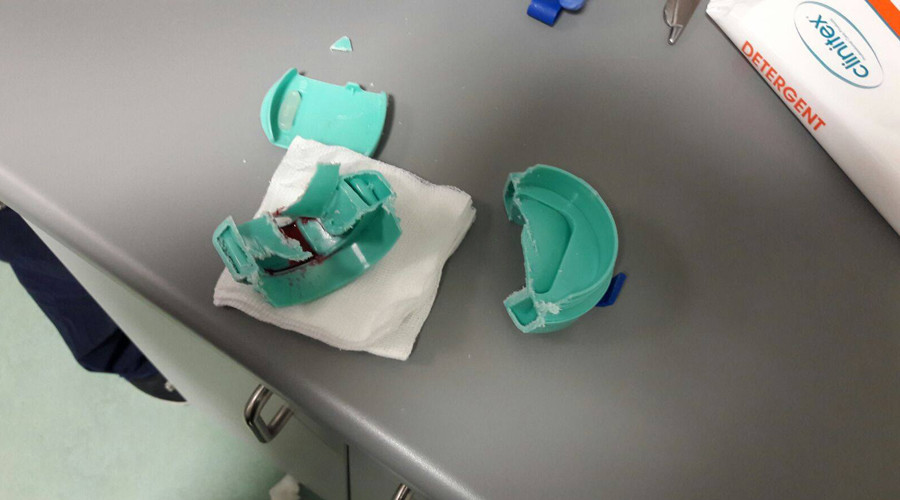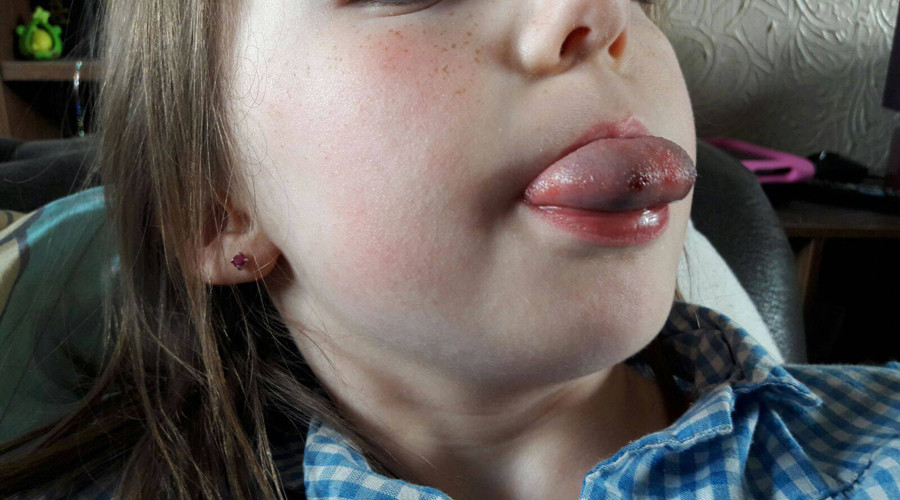 The base of the cup was eventually removed, relieving Megan of the weight of a full mug, before a hacksaw and drill was used to remove the lid ending an ordeal estimated to have lasted four hours.
Natalie Donald said the accident was due to the mug's spout being too large, with no valve allowing airflow while drinking.
The Disney Store told BBC that the mug, and a further three similar models, were withdrawn from stock in store and online. Mugs already in circulation will not be recalled, something that concerns Mrs Donald who said she was "disappointed" with how Disney has handled the issue.
"They said they had removed the mug from sale but what about all the people that already have them? I just want to warn people about them," she said.
Speaking to RT she said that after some recovery time Megan is now over her injuries and back at school.