'Dream come true': Amsterdam mayor opens brothel run by sex workers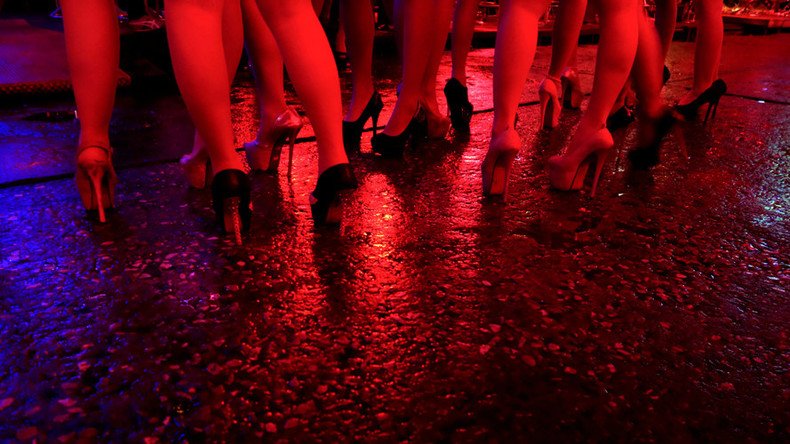 A new brothel run by sex workers in Amsterdam's red light district has been opened by the city's mayor Eberhard van der Laan.
The initiative is part of a long standing plan by sex workers and city officials to improve working conditions for sex workers and rid the country's sex industry of organized crime, allowing sex workers to work independently without having to seed their earnings to unscrupulous pimps.
Due to the involvement of the mayor in getting the project off the ground, the Dutch have dubbed it the "municipal brothel."
Spread across four buildings, roughly 40 sex workers will be able to offer their services from the premises, up to 14 of whom can occupy "windows" at one time.
The premises was bought by the city from infamous brothel-owner 'Fat' Charles Geerts about a decade ago. It has since been sold to a social investment fund which leases it to an organization called My Red Light – the first Dutch sex workers collective.
Described as "a dream come true," the group describes itself as "the first Amsterdam Red Light District sex business run by sex workers."
According to the collective's website "the rooms of the new brothel have been decorated by an interior designer to create an intimate ambiance" with basic and luxury rooms available, as well as room accessible for disabled clients.
Furthermore, the collective says that profits made at the establishment will be "invested in initiatives for improving the position of sex workers."
Prostitution has been legal in the Netherlands since 2000, with owners of sex-selling establishments having to obtain licenses and comply with municipal rules. The Dutch hoped that by doing this they would create a clean sex industry, in which sex workers could earn money without having to pay pimps.
This failed to materialize with the Dutch capital continuing to be an important city for human traffickers, often luring victims from eastern Europe. In an effort to combat this, the city began to close windows on the red light district, also known as De Wallen, in 2007.
Far from empowering sex workers, this move had the opposite effect, scarcity meant price rises, with some landlords seeing a chance to make women pay for their window even if they weren't working.
In June 2012 a new five-year prostitution program was launched in the city to "put an end to human trafficking and exploitation in the prostitution sector," and to keep sex workers safe, independent and able to work under good conditions.
RT has reached out to My Red Light for comment but is yet to receive a reply.
You can share this story on social media: