3 caffeinated drinks in 2hrs killed healthy US teen – coroner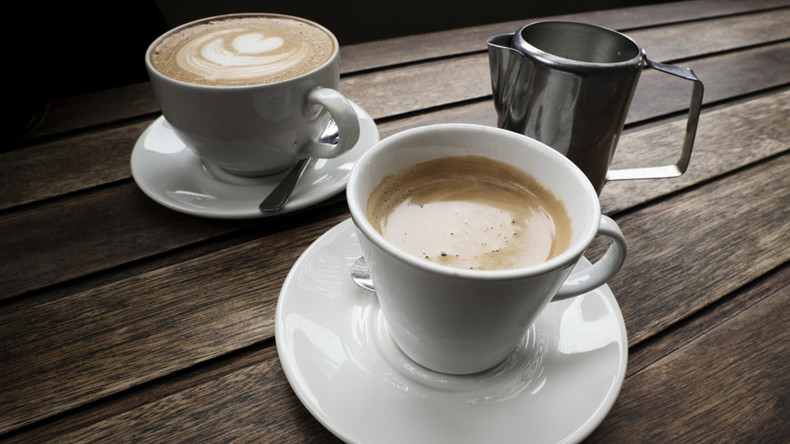 A healthy 16-year-old boy died last month from ingesting too much caffeine in a short space of time, according to the county coroner. Davis Allen Cripe drank a large Diet Mountain Dew, a cafe latte from McDonald's and an energy drink within two hours.
The county coroner confirmed Monday that a "caffeine-induced cardiac event causing a probable arrhythmia" was the cause of death, reported USA Today.
The teenager collapsed during class at Spring Hill High School in Richland County South Carolina on April 26.
Gary Watts made the announcement at a press conference with Cripe's' father, Sean and stated that the teen was in good health and had no family history of a medical problem which the caffeine could have exacerbated.
He said the autopsy revealed no undiagnosed heart conditions but acknowledged that Cripe had "a previous history of drinking caffeinated beverages," however nothing that his family considered to be an addiction.
"This is not a caffeine overdose," Watts told Reuters, explaining it was the way he ingested the caffeine in such a short period as opposed to the total amount of caffeine in his system that led to the cardiac arrhythmia.
The teen bought a latte at a McDonald's around 12:30pm, he then drank a large Diet Mountain Dew some time after that, before drinking an energy drink, according to Watts, who didn't specify the name of the latter drink.
The young man, who was a strong advocate against the use of drugs and alcohol, collapsed in class just before 2:30 pm. He was pronounced dead at 3:40pm. at Palmetto Health Baptist Parkridge Hospital.
His father urged other parents to talk to their children about the dangers of consuming too much caffeine.
"It wasn't a car crash that took his life. Instead, it was an energy drink," he said. "Parents, please talk to your kids about these energy drinks. And teenagers and students: please stop buying them."
The South Carolina Coroner's Association said death from too much caffeine was very rare and this was the first case they were aware of in the state.
"A cup of coffee, a can of soda isn't going to cause this thing," said Dr. Amy Durso, deputy chief medical examiner for Richland County. "It's the amount and also the time frame in which these caffeinated beverages are consumed that can put you at risk."
Based on calculations from caffeineinformer.com it's estimated that Cripe consumed more than the recommended daily intake of 400mg of caffeine a day
In 2014 the Center for Science in the Public Interest called on the US Food and Drug Administration to add a safety warning on energy drinks, saying the caffeine heavy beverages have been linked to 17 deaths since October 2012.
You can share this story on social media: