Rape, slavery & suicide bombs: Life under ISIS set for Saudi-based TV
Published time: 16 May, 2017 12:30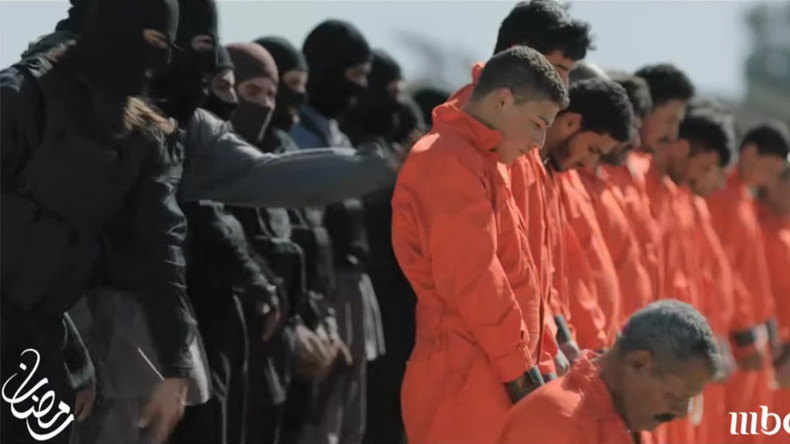 The realities of life under Islamic State will be brought to the small screen in a controversial drama series due to air across the Arab world, depicting plots of suicide bombs, slavery, rape and child soldiers inspired by real events.
'Black Crows,' or 'Al Gharabeeb Al Soud,' is a 30-part series by the Saudi Arabian-owned Middle East Broadcasting Center (MBC) that will portray life under terrorist group.
Storylines include a mother travelling to Syria to find her son who has joined Islamic State (IS, formerly ISIS/ISIL) and a journalist going undercover to find her boyfriend.
"We believe that this [ISIS] is an epidemic, this is a disease that we have to muster the courage to address and fight," explained Ali Jaber, director of television for the MBC Network.
MBC partnered with US showrunners and writers to tackle extremist propaganda, after the US State Department and the Annenberg Foundation Trust arranged meetings with Arab content creators to work on developing narratives to counter IS narratives, Foreign Policy reports.
Jaber, who is also a judge on Arabs Got Talent, then funded meetings in Dubai with more than 20 US writers and showrunners.
"For the first time, we sensed that the heart of Hollywood was opening up to the Arab world," Jaber said. "For the first time, Arabs and the U.S. have an enemy in common in ISIS."
US Secretary of State Rex Tillerson invited Jaber to speak at the Ministerial Plenary for the Global Coalition Working to Defeat ISIS in March.
"For us at MBC, we look at ISIS as an idea, a narrative — a dangerous one," Jaber said. "We believe that the only way to beat that idea is to create another one that is better, more appealing, and progressive."
According to former Secretary of State Hillary Clinton, Saudi Arabia and Qatar's governments were "providing clandestine financial and logistic support to ISIL and other radical Sunni groups in the region" in 2014.
The series will air on MBC1 during Ramadan which starts on May 26.