South Korea's 'dreamy' presidential bodyguard sends internet into a frenzy (PHOTOS)
Published time: 15 May, 2017 18:09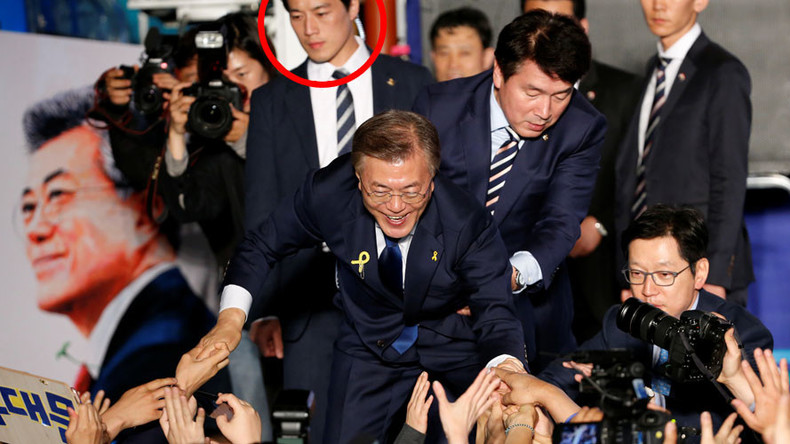 South Korea's new head of state may be turning heads online – but, unfortunately for President Moon Jae-in, it is the dreamy bodyguard at his side who is really the focus of drooling netizens.
Sworn into office on May 10, President Jae-in's administration has been dubbed the 'Reign of Beauty' given the nature of some of his Cabinet picks. His government has also been hailed as the 'handsome brigade' on social media with bodyguard Choi Young-jae, in particular, stealing the limelight.
Twitter user Elena Yip tweeted several 'smouldering' photos of Young-jae which quickly gained 25,000 retweets as well as lots of excited interaction.
The Korea Times reports that the dashing bodyguard's photos had more than 30,000 views on Daum, a South Korean web portal. The publication also reached out to the president's campaign office to find out about his relationship status.
Fawning fans of the former officer with Special Warfare Command are bound to be disappointed, however. He is married with two daughters.