Spanish lawmakers vote to remove remains of fascist dictator Franco from the 'Valley of the Fallen'
Published time: 13 May, 2017 04:47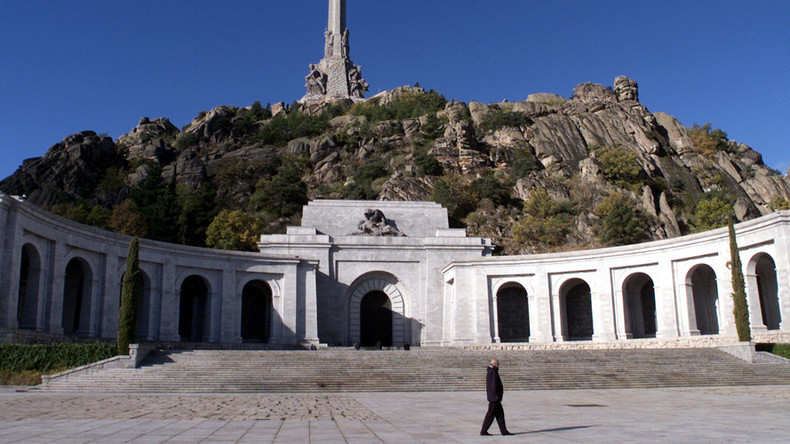 Spanish dictator Francisco Franco may soon have a new resting place after lawmakers voted to exhume the fascist leader from the controversial 'Valley of the Fallen' memorial.
The Spanish parliament passed a nonbinding resolution, Thursday, in favour of a motion to remove Franco's remains from the site near Madrid and transform it into a place of "reflection and reconciliation" rather than a monument to fascism.
Valle de los Caídos ('Valley of the Fallen') is a Catholic basilica and a monumental memorial that was built, at the behest of Franco, by the forced labour of political prisoners in order to honour the Francoist casualties in the Spanish Civil War.
There is also a mass grave containing the bodies of more than 30,000 people from both sides of the war on the site.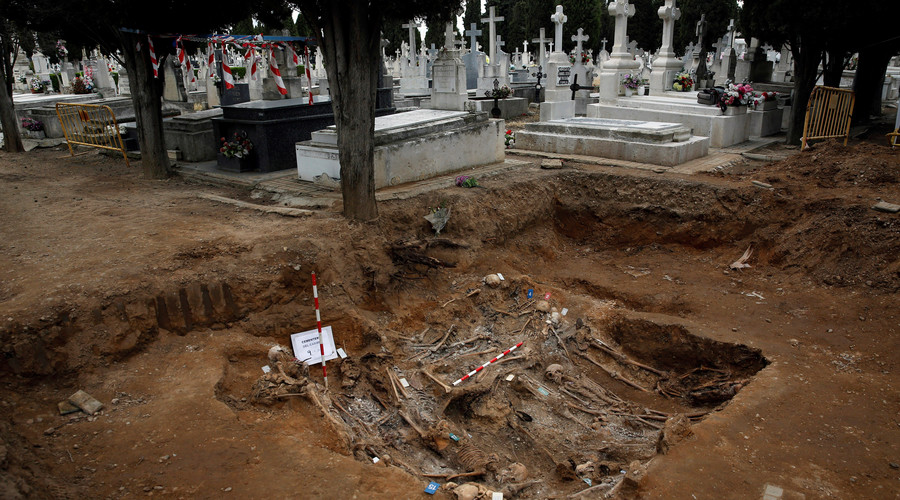 A total of 198 MPs supported Spain's Socialist Party's (PSOE) proposal while two parties – the conservative, People's Party and the Catalan left-wing pro-independence ERC, abstained the Catalan News Agency reported.
The bill urges that expert recommendations made regarding the monument in 2011 are implemented "urgently and with determination."
The resolution also calls for the executed leader of the fascist inspired Falange party, Jose Antonio Primo, to be moved to a less prominent position in the site near Madrid. Franco and Primo de Rivera rest in the only two visible tombs there.
Spanish parliament votes for removal of Franco's remains out of his monstrous Mausoleum, Government can & certainly will ignore the vote https://t.co/otQaqD4eOF

— Ulrich Eumann (@UEumann) May 11, 2017
When Franco died in 1975 the interim government assigned the site as the burial place for the dictator. Franco is the only person interred in the Valley who did not die in the Civil War.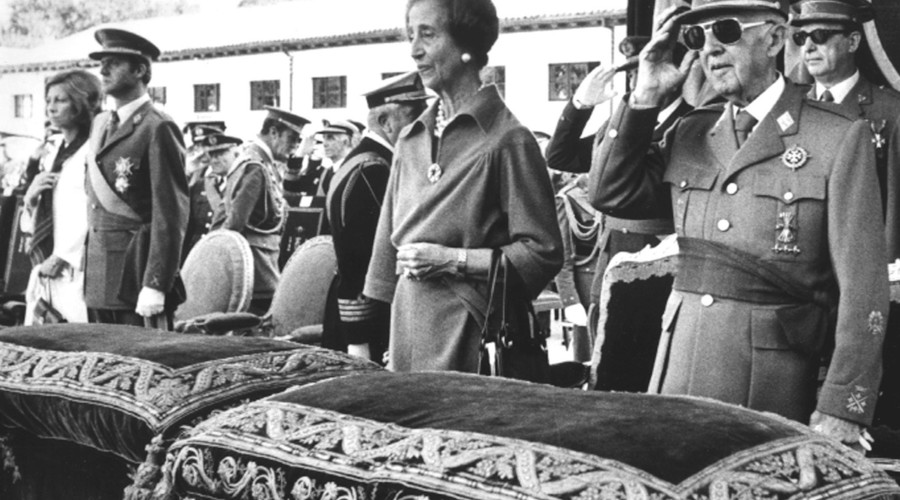 A number of other proposed measures were added in the resolution, including the creation of a truth commission to investigate the Franco years and the establishment of a DNA database so the remains of those in unmarked vast crypts can be identified by their families.
In February, the Supreme Court rejected a request to exhume the dictator's body and move it to another location.
The conservative government of Prime Minister Mariano Rajoy, whose People's Party voted against the resolution, can choose not to pass it into law.