Facebook reverses closure of largest Atheist page in less than 24hrs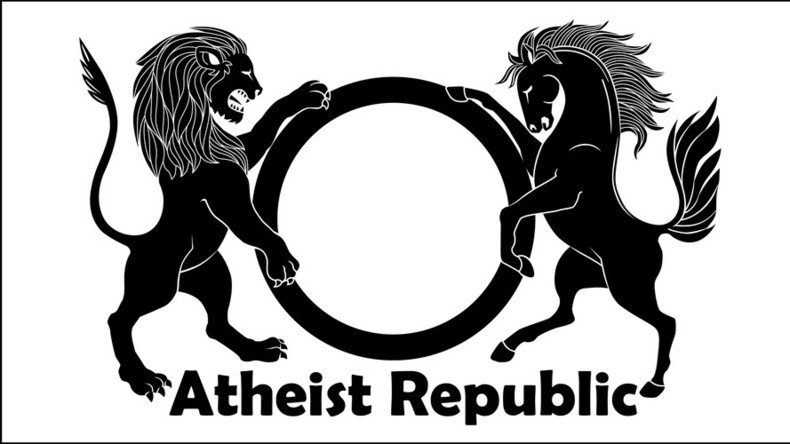 Facebook has restored the Atheist Republic page – the largest secular group on any social network. The move came hours after it was reportedly 'unpublished,' in yet another sign that online free speech may be subject to summary execution via automated no-platforming.
Atheist Republic currently boasts over 1.6 million members and serves as a discussion platform where religion (but not the religious) is often criticized.
Unchecked mass reporting by both the religious community and, apparently more militant atheist groups, is likely to blame.
The incident highlights the scale of the task facing social media platforms in the digital age, with no no quick fixes readily available between community guidelines and the easily abused self-reporting mechanisms.
Self-reporting of objectionable content was seen as a workaround for Facebook to combat the rise of online extremism.
Under Facebook's community guidelines, if enough users report a specific page or piece of content, it is automatically removed with little oversight.
READ MORE: Facebook loses landmark hate speech case with global consequences
However, some users have banded together on the platform with the express intention of silencing dissenting views. When it comes to blatantly racist or hateful rhetoric, such as that employed by a multitude of alt-right groups, this could be seen as an entirely justified function.
The Free Thinkers of India group was also unceremoniously taken down six times.
Atheist Republic was founded by Iranian-born Armin Navabi and moderated by a group of volunteers including Allie Jackson.
"I'm simply in tears," Jackson said, as cited by Ultra News. "Every single day, we have helped numerous atheists... now, without proper reason, without care, they remove us... they have cut off our reach to the community we've spent years growing."
Jackson points out the flaws in such a system, underlining the potential for abuse.
"They blame us for not following terms of service, or community standards, while the people harassing us get rewarded for organizing complaints over content they disagreed with."
"Religious fanatics are organizing together and mass reporting secular pages, taking advantage of Facebook's reporting algorithm to shut freethinkers down," wrote Ali Rizvi, a Canada-based doctor of Pakistani origin, as cited by Ultra News.
Facebook CEO and founder Mark Zuckerberg himself had previously claimed to be an Atheist, though he appears to have softened his view on religion, conveniently timed amid rumors of a potential bid for the White House in 2020.
Following a 2016 Christmas and Hanukkah post, one commenter asked the Zuck "Aren't you an atheist?" to which he responded: "No. I was raised Jewish and then I went through a period where I questioned things, but now I believe religion is very important."
You can share this story on social media: