Aussie detained for overstaying US visa by 90 minutes freed after 2 weeks in jail
Published time: 11 May, 2017 02:54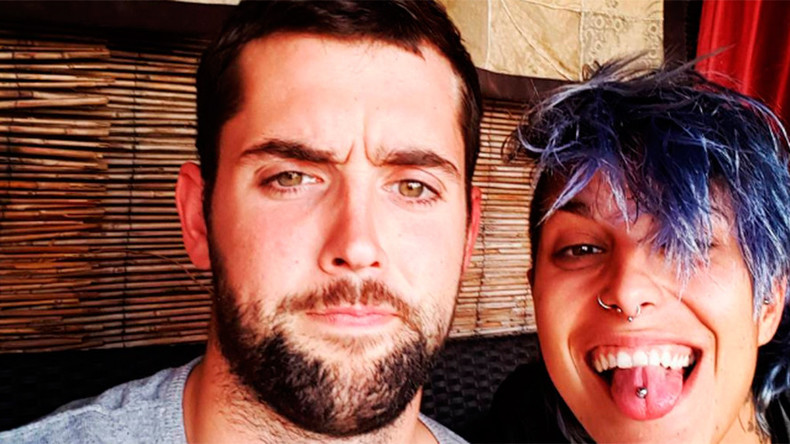 An Australian man has finally been released from a US prison, two weeks after he was detained at the border for violation of his visa mandate by 90 minutes. His family praised the "best possible" outcome as he avoided potential deportation and a US travel ban.
Baxter Reid was given 120 days to leave the US after immigration Judge Steven Connelly finally reviewed the bizarre circumstances of the 26-year-old's detention on April 24.
The Australian was arrested at the Canadian border by US immigration officials in late April as he and his girlfriend, Heather Kansco, tried to cross into Canada to fulfill his visa requirements. Reid has a valid B1/B2 five-year visa which requires the bearer to leave the country every six months.
However, after being held by the Canadian border authorities until 1.30am April 24 – 90 minutes after his six months continuous stay in the US expired at midnight – the Australian was arrested for overstaying his visa once he was sent back to the United States.
On Wednesday, the Australian finally walked free from the Buffalo Federal Detention Centre in Batavia, New York, after the court granted his release. Reid is also not be barred from traveling back to the US.
"It is a great result because a deportation order would be a 10-year bar to coming back to the US so he won't have that and he did not overstay his status to accrue unlawful presence," Reid's lawyer Julie Kruger told AAP. "Because he was only 90 minutes he is not barred for that reason. He is able to come back into the US as a visitor."
Walking out of his detention, Reid was greeted by his American girlfriend who jumped into his arms.
"I've got a lot of friends, family, my girlfriend's here, her family; nothing has deterred me from coming back to the US," he told 7 News. "I don't hold a grudge, no not at all. I love America, it's fantastic."
"We got the best possible result," Reid's father, Tom said outside the New York jail. "We're ecstatic and very grateful to everybody who's given assistance."
While Reid was detained, his girlfriend, Kansco, had set up a GoFundMe page to help raise money for his legal fees. She managed to raise over $10,065 towards his legal costs. It's not clear what will happen to the donations now that the Australian has been freed. Previously the funds had been placed on hold.
"We're very happy and more than grateful for all the support," Kancso said after Reid's release. "Right now, we're just enjoying a nice cold beer."