United Airlines denies it froze a giant rabbit to death
Published time: 10 May, 2017 08:06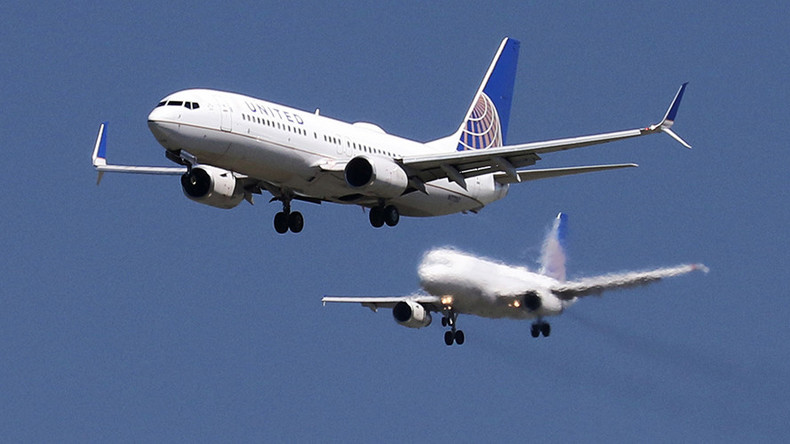 The owners of a giant rabbit who mysteriously died on board a United Airlines flight from London to Chicago in April are seeking damages from the airline. The owners claim Simon the rabbit was literally frozen to death by staff.
United Airlines have denied that the 3ft (90cm) rabbit, which died on board a flight in April, was frozen to death after being mistakenly placed in a freezer by airline employees. The airline's case has not been helped by virtue of UA staff reportedly cremating the corpse without the owner's consent.
The Iowa-based group that owned Simon, a 10-month-old continental giant rabbit, are now seeking damages from company, as they hoped that he would become the biggest rabbit on the planet, inheriting the throne from his 4ft 4in father, Darius. Legal action will be taken within seven days if the airline doesn't respond.
Guy Cook, lawyer for the bunny's owners, has called for an independent investigation into the creature's mysterious death.
"United Airlines can issue any statement they like but their company's credibility is under question when they immediately cremate the giant rabbit Simon without anyone's consent," Cook said, according to Reuters. "They destroyed the proof."
In a written statement, United Airlines spokesman Charles Hobart denied that the rabbit died in a freezer, adding that when Simon arrived in Chicago, he was apparently in good condition and was seen hopping around in his kennel 35 minutes after landing.
"Shortly thereafter, a kennel representative noticed Simon was motionless and that he had passed away," Hobart said.
The rabbit's death is yet another public relations disaster for the airline, following the much-publicized forced removal of a doctor from one of its flights in April.
Dr. David Dao, 69, was dragged from the plane by airport police after refusing to give up his seat when a United Airlines flight from Chicago's O'Hare International Airport to Louisville, Kentucky was found to be overbooked.
In passenger videos viewed by millions online, Dao is seen to have blood coming from his mouth as security personnel drag his limp body along the aisle to the exit.